In the bustling business landscape of Atlanta, managed services have emerged as a transformative force for companies striving to attain and sustain success.
The rapid evolution of technology and the complexities of modern business operations have created a pressing need for efficient and reliable IT solutions.
In this digital age, implementing managed services in Atlanta has become not just a choice but a necessity for businesses aiming to thrive in their respective industries.
Understanding Managed Services
Managed services entail outsourcing specific business operations to a third-party service provider, relieving organizations of working those functions internally.
In IT, managed services encompass a wide array of offerings, including but not limited to network monitoring, cybersecurity, data backup and recovery, cloud computing, and technical support.
The Crucial Role of Managed Services in Atlanta's Business Landscape
Enhanced Efficiency and Focus
For businesses in Atlanta, outsourcing IT operations to specialized managed service providers (MSPs) enables them to redirect their focus and resources toward core business activities.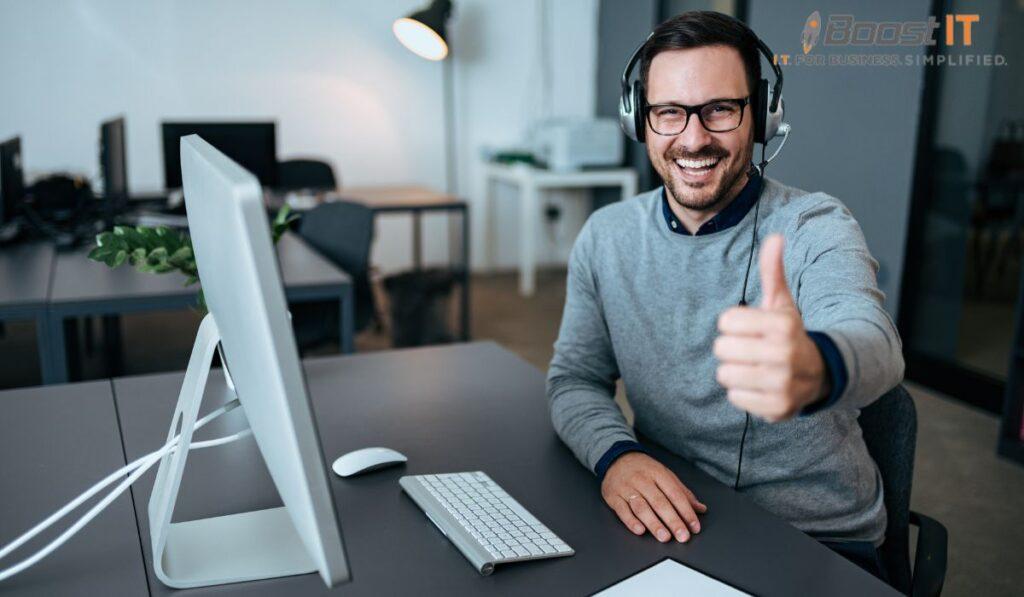 This shift allows companies to operate more efficiently by leveraging the expertise and dedicated support of professionals who are solely focused on maintaining and optimizing their IT infrastructure.
Cost Optimization and Predictability
Managed services in Atlanta offer a predictable cost structure, often based on a subscription model.
This predictable pricing mechanism allows businesses to budget effectively while avoiding unexpected expenses associated with in-house IT management, such as infrastructure maintenance, hardware upgrades, and emergency support.
Heightened Security Measures
Cybersecurity threats pose a significant risk to businesses of all sizes. Atlanta faces its share of cyber challenges as a hub for various industries.
Managed service providers implement robust security measures, including threat detection, continuous monitoring, and rapid response protocols, safeguarding businesses against potential cyber threats and data breaches.
Scalability and Flexibility
One of the significant advantages of managed services is their scalability.
As businesses in Atlanta expand or experience fluctuations in their operations, MSPs can readily adjust the level of services provided, ensuring seamless scalability without compromising performance or security.
How Managed Services Impact Atlanta Businesses' Bottom Line
The adoption of managed services in Atlanta yields tangible benefits that directly impact a company's bottom line:
Improved Productivity
By entrusting IT responsibilities to managed service providers, employees can focus on their core tasks without disruptions caused by technical issues or system downtime.
This increased productivity directly contributes to better output and overall efficiency.
Mitigated Downtime and Enhanced Reliability
The proactive monitoring and maintenance offered by MSPs significantly reduce the occurrence of system failures and downtime.
This translates to enhanced reliability and uninterrupted business operations, preventing revenue loss due to IT-related issues.
Strategic Resource Allocation
Managed services allow businesses in Atlanta to reallocate resources previously dedicated to IT maintenance and support toward strategic initiatives.
This strategic allocation of resources fosters innovation and business growth.
Choosing the Right Managed Service Provider in Atlanta
Selecting the appropriate managed service provider is pivotal for reaping the full benefits of outsourced IT services.
Factors to consider when evaluating MSPs include:
Expertise and Experience: Assess the provider's experience managing IT solutions relevant to your industry.
Service Level Agreements (SLAs): Review the SLAs offered by the provider, ensuring they align with your business needs and expectations.
Scalability and Customization: Ensure the MSP can scale their services according to your business growth and tailor solutions to meet specific requirements.
Security Protocols: Verify the provider's security measures and compliance with industry standards to protect sensitive data.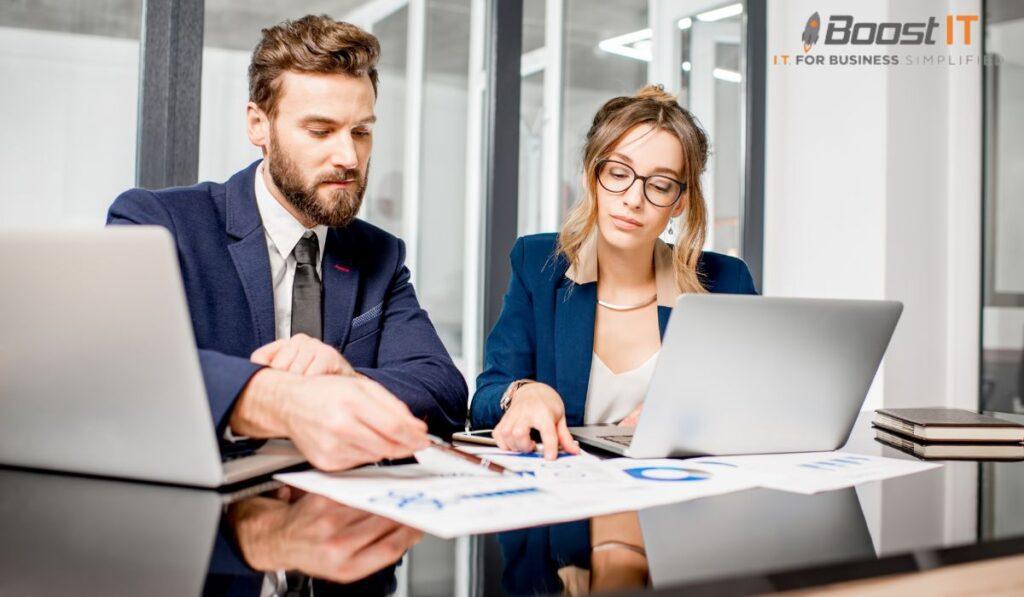 Conclusion
In conclusion, adopting managed services in Atlanta presents a transformative opportunity for businesses seeking sustainable growth and success.
By outsourcing IT functions to specialized service providers, companies can streamline operations, fortify their cybersecurity posture, and strategically allocate resources, ultimately bolstering their competitiveness in the dynamic business landscape of Atlanta.
As technology continues to evolve, embracing managed services emerges not just as an option but as the key to unlocking unparalleled business success in Atlanta and beyond.
Ready to fortify your business with managed IT services?
Contact Boost IT Co. today to discover how our solutions can elevate your business: Contact Boost IT Co.
FAQs
What precisely are managed services?
Managed services refer to outsourcing specific business functions, primarily IT-related tasks, to a third-party service provider. These services cover a broad spectrum in Atlanta, from network monitoring to cybersecurity and technical support.
How can managed services benefit my Atlanta-based business?
Managed services offer numerous benefits, including cost-effectiveness, enhanced security, increased efficiency, and scalability. Outsourcing IT operations allows businesses to focus on core activities while experts manage their technological infrastructure.
How do I choose the right managed service provider (MSP) in Atlanta?
When selecting an MSP, consider their experience, industry expertise, service level agreements (SLAs), scalability, security measures, and the ability to customize solutions based on your business needs.
What types of businesses in Atlanta can benefit from managed services?
Businesses of all sizes and across various industries in Atlanta can benefit from managed services. Outsourcing IT functions can streamline operations and boost productivity, whether you're a startup, a mid-sized company, or an established enterprise.
How do managed services ensure data security in Atlanta's business environment?
Managed service providers implement robust security measures, including threat detection, encryption, regular updates, and compliance with industry standards. This proactive approach helps safeguard sensitive data from potential cyber threats.
Can managed services in Atlanta help prevent downtime for my business?
Yes, MSPs offer proactive monitoring and maintenance of IT systems, reducing the risk of system failures and downtime. This helps ensure uninterrupted business operations and minimizes revenue loss due to technical issues.
Are managed services in Atlanta scalable as my business grows?
Absolutely. One of the advantages of managed services is their scalability. Providers can adjust the level of services based on your business's growth or changes in operational needs, ensuring seamless support.
Will I have control over my IT infrastructure using managed services in Atlanta?
Despite outsourcing IT functions, businesses retain control and visibility over their IT infrastructure. MSPs work collaboratively with clients, offering transparency and regular reporting on system performance.
What kind of cost structure can I expect with managed services in Atlanta?
Managed services typically operate on a subscription-based model, offering predictable costs that facilitate effective budgeting. This structure eliminates unexpected expenses associated with internal IT management.
Can managed services in Atlanta help my business stay compliant with industry regulations?
Yes, reputable MSPs stay abreast of industry regulations and compliance standards, ensuring that their services align with the specific requirements of your business sector. This helps mitigate compliance risks for your business.