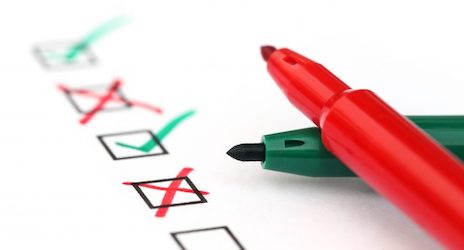 The key to ensuring a smooth migration and phenomenal IT performance is following a detailed IT Assessment Checklist & having a solid transition strategy. Boost IT starts strong by doing a in-depth assessment so that we can plan your migration to avoid surprises, stabilize your network to resolve issues, and lay a foundation for effective IT management. All of this is a part of our proven process.
IT Assessment Overview
In Boost IT's IT Assessment, there are 2 main IT assessment modules and 2 optional add-on modules. We review the results after the assessment and can present the findings to your management team.
Included: Network Assessment & Security Assessment
Network Assessment
What information is gathered from our Network Assessment:
Asset Detail Report
Lists all computers, servers, virtual servers, printers, managed switches, and other network devices on your network. This is helpful so you know the name & age of systems, softwares installed, if storage is becoming full, the status of endpoint protection software, IP addresses, and much more.
Site Diagram
A site diagrams shows you the layout of your network and devices in graphical form. Very few companies have a site diagram when asked for one, but it can decrease troubleshooting time and be a valuable aid for strategizing and budgeting during business reviews.
IT SWOT Analysis
The IT SWOT analysis is used to evaluate the Strengths, Weaknesses, Opportunities, and Threats affecting an IT network. The analysis involves identifying internal and external issues that are favorable and unfavorable to increasing the overall network health and security of the environment. After the SWOT analysis has been performed, a list of recommendations and suggestions will be developed based upon achievable goals and objectives of the organization.
Strengths and Weaknesses are internal to the organization and include issues the organization has direct control over. For example, deciding whether to replace old computer hardware, moving to a hosted mail service, allowing mobile device use or upgrading to a new operating system. Opportunities and Threats are external to the organization and therefore cannot be controlled directly. For example, evaluating carrier bandwidth, identifying security issues associated with wireless communications, recognizing risks of being located in geographically unstable areas prone to earthquake or hurricane.
Identification of SWOTs is important because they form the basis for your IT Roadmap.
This report will help prioritize issues based on the issues risk score. A list of all affected computers, users, or sub-systems are provided along with recommended actions.
Security Assessment
Client Risk Report
Identifies domain controllers and online status, enumerates FSMO roles at the site, lists the organizational units and security groups (with members), lists the users in Active Directory, status, and last login/use, identify computers with weak passwords that may pose a security risk, identifies computers missing security updates, lists the security holes and warnings from the External Vulnerability Scan.
We also do a visual evaluation of these items during an assessment:
network diagram
network hardware
security configuration
servers
computers
remote access/VPN
domain names
web sites
web hosting provider
internet provider
e-mail provider
phone system
backup system
tablets
phones
printers
cabling
power control devices
all apps
software applications
technology vendors
technology usage policies
IT Assessment Executive Summary
With all of the above information we generate:
an easy to read executive report showing areas of high, medium and low risk
a list of recommended hardware and software changes
And review these with your Office Manager, IT Director and/or management team.