IT & Cybersecurity Services for Non-Profits
Habitat for Humanity Dekalb
---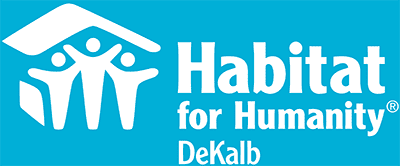 Industry: Non-Profit
IT & Cybersecurity Services for Non-Profits Introduction
Boost IT specializes in providing IT & cybersecurity services for non-profits. We understand they must coordinate with volunteers, employees, and board members easily. And the solutions we provide must consider they exist to serve others. When Habitat for Humanity Dekalb employees start their workday, or volunteers show up to serve, Habitat needs immediate access to company data to get projects moving. From house plans & drawings, documents and spreadsheets for grants and donor tracking, sign-up forms for volunteers, their ability to access that data quickly and effectively is what allows them to serve the community well.
Ready to Serve
Boost IT is committed to making their data access available in the least amount of time so they can get to work, as soon as they turn on their computer or device. Then they can continue working productively until they are ready to turn that device off.
"We're now able to access our data securely from anywhere. And the cloud allows us to innovate and scale quickly so we can streamline workflows like volunteer sign-ups and check-in."

Sharon Steele
Executive Director, Habitat for Humanity Dekalb
Challenge: Habitat for Humanity DeKalb, a non-profit organization dedicated to building affordable housing for low-income families, was facing significant challenges in managing and securely storing their critical project documents, including blueprints, contracts, financial records, and volunteer information.
Solution: The implementation of a robust cloud-based file sharing and backup solution was proposed to streamline document management, enhance collaboration, and ensure data security.
---
Business Objectives
Efficient Document Management: Streamline the storage, retrieval, and sharing of critical project documents among staff, volunteers, and stakeholders.
Enhanced Collaboration: Facilitate seamless collaboration among team members, contractors, and volunteers working on various housing projects.
Data Security and Compliance: Implement a secure and compliant file storage system to protect sensitive information and adhere to legal and regulatory requirements.
Disaster Recovery: Ensure a reliable backup system to safeguard against data loss due to unforeseen events, such as hardware failures or natural disasters.
Proposed Solution
Cloud File Sharing and Backup Solution
Chosen Provider: Microsoft SharePoint & Boost IT's RocketSync
Features Utilized:
Microsoft SharePoint for cloud-based storage and document sharing
RocketSync for data retention and eDiscovery
Microsoft ATP for advanced threat protection
Implementation Steps:
Needs Assessment and Planning:

Conducted a thorough assessment of Habitat for Humanity DeKalb's document management requirements.
Developed a tailored implementation plan based on identified needs and budget constraints.

Data Migration:

Migrated existing documents and files to RocketSync, ensuring proper organization and categorization.

User Training and Adoption:

Conducted training sessions for staff, volunteers, and stakeholders on how to effectively use SharePoint for document sharing and collaboration.

Access Control and Permissions:

Implemented role-based access control to ensure that only authorized individuals have access to specific files and folders.

Backup Configuration:

Configured regular automated backups using RocketSync's built-in features to ensure data integrity and availability.

Security Measures:

Enabled multi-factor authentication (MFA) to add an extra layer of security for user accounts.
Configured advanced threat protection to guard against phishing attempts and malware.

Compliance and Legal Considerations:

Implemented RocketSync for data retention and eDiscovery to meet legal and regulatory requirements.
Results and Benefits
Efficient Document Management:

Project documents are now organized, easily searchable, and accessible from any location, enhancing productivity.

Enhanced Collaboration:

Real-time collaboration features have improved communication and coordination among team members and stakeholders.

Data Security and Compliance:

Habitat for Humanity DeKalb now meets industry compliance standards, ensuring the protection of sensitive information.

Disaster Recovery:

The automated backup system provides peace of mind, safeguarding against potential data loss scenarios.

Cost Savings:

Habitat for Humanity Dekalb wanted cost savings and cost controls. By eliminating the onsite server infrastructure and implementing cloud-based solutions, we were able to provide value and cut their costs by 30%.
IT & Cybersecurity Services for Non-Profits Conclusion
The implementation of a cloud-based file sharing and backup solution has significantly improved the operational efficiency and data security of Habitat for Humanity DeKalb. This transformation has empowered the organization to focus more on their mission of providing affordable housing solutions to the community, while ensuring that their critical documents are managed securely and efficiently.
Is IT causing headaches for your non-profit?
Schedule an intro call so we can discuss your needs.