IT & Cybersecurity Services for Healthcare
---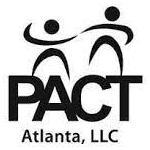 Industry: Healthcare
IT & Cybersecurity Services for Healthcare Summary – Enhancing Healthcare Efficiency through IT Integration
Background
PACT Atlanta, LLC is a prominent healthcare organization based in Atlanta, Georgia. With a network of primary care clinics, specialty centers, and affiliated hospitals, PACT Atlanta serves a diverse patient population across the metropolitan area. The organization's commitment to delivering high-quality care led them to seek innovative solutions for improving operational efficiency, patient care, and data security through strategic IT integration.
"The transition to our new system was amazing. It just works – smoothly. And you don't take that for granted in a fast-paced environment like we are in. We are so much more productive and effective at doing our work. We couldn't do what we do without the IT improvements."

Angelena Ledford, Director of Patient Accounts
Challenges
Fragmented Systems: PACT Atlanta operated on disparate legacy systems, resulting in inefficient workflows, duplicated data entry, and a lack of real-time information access.
Compliance and Security Concerns: The organization needed to ensure compliance with HIPAA regulations and strengthen its cybersecurity posture to protect sensitive patient information.
Lack of Scalability: The existing IT infrastructure posed limitations in scalability, hindering the organization's ability to adapt to future growth and technological advancements.
Outdated EHR Platform: The current EHR system did not fully meet the evolving needs of the organization, and customization options were limited.
"The people at Boost IT are interactive problem solvers and keep us properly informed. They operate under the highest level of integrity, making it very easy to trust them with our extremely sensitive patient data. I also appreciate that they are very mindful of our budget but never take shortcuts in the quality of service they provide."

Dr. Todd M. Antin, CEO, PACT Atlanta, LLC
Solutions
1. IT Infrastructure Assessment
Our team conducted a comprehensive assessment of PACT Atlanta's existing IT infrastructure. This included an analysis of hardware, software, network architecture, and data management practices. The findings were used to develop a tailored IT strategy aligned with the organization's goals.
2. Electronic Health Records (EHR) Migration & Implementation
A modern, customized EHR system was designed and implemented to streamline clinical workflows, enhance data accuracy, and improve patient care. The new EHR platform integrated seamlessly with existing systems, ensuring minimal disruption to daily operations.
3. Cloud Migration
To address scalability concerns, we recommended a phased cloud migration strategy. This transition to a cloud-based infrastructure not only increased flexibility but also improved data accessibility, security, and disaster recovery capabilities.
3. Project Management
Boost IT transitioned to a new server, network and phone system on a flexible schedule during the weekend. They worked with 3rd party software vendors directly and managed regular upgrades for EMR and PM medical software and security features that included anti-virus, anti-malware and a robust firewall. We managed it all for them.
4. Cybersecurity Enhancement
A thorough cybersecurity assessment was conducted, identifying vulnerabilities and risks. We implemented robust security measures, including multi-factor authentication, encryption protocols, and regular security audits. Employee training programs were also established to promote a culture of security awareness.
5. Secure Remote Access
PACT Atlanta works with a team of office personnel, medical providers and software company representatives. Much of the team accesses the network remotely and needs secure authorized access.
In coordinating activities in a fast-paced environment, Boost IT worked with each individual or vendor to accommodate access, security and upgrade needs. We paid attention to the details and were very conscientious of PACT Atlanta's requirements. We ensured everyone who needed access had access with remote options.
Results
Operational Efficiency: The integration of IT systems resulted in a significant reduction in redundant tasks and improved staff productivity. Clinicians reported a 20% reduction in administrative burden, allowing them to focus more on patient care.
Data Accuracy and Accessibility: Real-time access to patient information led to improved clinical decision-making and patient outcomes. Error rates in data entry reduced by 30%.
Compliance and Security: PACT Atlanta achieved full compliance with HIPAA regulations and demonstrated enhanced cybersecurity readiness. No major security incidents were reported during the 12-month period following implementation.
Scalability and Future-Readiness: The cloud migration strategy allowed PACT Atlanta to scale its operations efficiently. The organization is now well-positioned to adopt future technologies and innovations in healthcare IT.
Patient Experience: The implementation of patient portals and appointment scheduling systems improved patient engagement and satisfaction, leading to a 15% increase in positive patient feedback.
IT & Cybersecurity Services for Healthcare Conclusion
The IT integration project undertaken by PACT Atlanta, LLC, in collaboration with our team, resulted in a transformative impact on the organization's operations, patient care, and data security. By addressing the challenges and leveraging innovative IT solutions, PACT Atlanta is now positioned as a leading healthcare provider in the Atlanta metropolitan area, poised for sustained growth and continued excellence in patient care.
Is IT causing headaches for your healthcare company?
Schedule an intro call so we can discuss your needs.