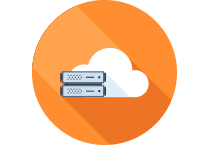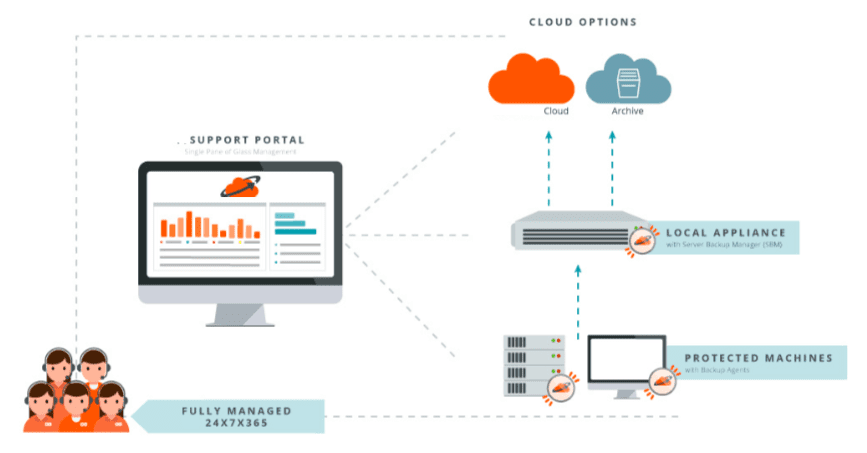 In order to backup data & ensure quick recovery after a disaster, answer these questions:
Are backups manual or automatic?
Are data restores tested regularly?
Do we have backups stored offsite or in the cloud?
How long will it take to recover from a server failure?
How many versions of that file are we keeping?
How long will it take to recover a deleted file/folder?
Are we protected against theft or building fire?
Are we backing up bootable copies (images) of our servers?
Do we know when the backups fail?
Are the failures being investigated and actively addressed immediately?
Backup & Restore Success
Protecting your business is important. You buy locks for the doors and insurance to make sure you're protected while your business grows. But what about your data?
Did you know that your data is arguably the most vital asset to your business? If critical information is lost or compromised, it can damage your business and close your doors
for good.
In today's technological landscape, you need to be able to protect your data from threats of all kinds. No matter if it's hardware failure, extreme weather, cyberattack or just plain human error—when disaster strikes, you need to be sure your data is safe and you're back in business fast.
FastRecovery BDR is our backup and disaster recovery solution, designed to ensure your most vital information is secure and protected. What we offer isn't just data backup: its complete business continuity. This means you can rest easy knowing your business will be back on its feet quickly and your data will be completely recovered when you need it most.
Backup & Restore Features
In order to backup & restore data quickly, our key features include:
Complete Disaster Recovery & Cloud Replication
Complete end-to-end management of backups
Continuous Data Protection™ technology
Block-level encryption
Fully-managed & monitored
Cloud replication
Local virtualization
Off-site virtualization
Backup & Restore Benefits
Adding a backup and disaster recovery (BDR) solution to your business' technology stack can protect you from the risks associated with data loss, however, not all BDR solutions are created equal. Having FastRecovery BDR, our backup and disaster recovery solution, has numerous benefits beyond file restoration. Here are just a few:
Prepared for any Disaster
Having a BDR solution is a good idea, but an actual data-loss event is not the time to use it for the first time. Additionally, not all disaster recovery efforts are the same. Recovery from a natural disaster like fire or flood can differ from a cybersecurity attack or a user error, for example.
With our BDR solution, we're able to simulate and test a coordinated disaster recovery scenario, ensuring all the necessary technology is in place, personnel is trained, procedures are in place and data is restored as fast as possible. We'll use our expertise to customize a business continuity plan that's tailored to your specific business requirements.
Cost Savings
In a worst-case scenario, the speed at which you can restore business continuity (the term that's used for maintaining online systems, data, and functionality) determines the magnitude of financial loss. Advancements in cloud technology offer small businesses an unprecedented opportunity to tap into resources that were once only available to large enterprise organizations. With regard to backup, cloud-based storage can help businesses drastically reduce the cost of data replication, offsite storage, and more.
The result is that in the event of a disaster, we can spin up virtual servers in the cloud to get your business back online in hours instead of days, mitigating your financial loss. And, with our continuous data protection technology, the most current backup of your system will always be available—allowing you to get back to business, drive revenue and restore employee productivity.
Peace of Mind
Just like any other technology, a BDR solution can only be effective if it is maintained, and unfortunately, many BDR solutions on the market are implemented and abandoned. With FastRecovery BDR, our team of technicians is constantly checking that your industry-standard, AES-256 encrypted data backups are verified, so that they will always be reliable and available to use in the event of any downtime.
In the end, backup and disaster recovery is about peace of mind. Hardware fails, employees make mistakes, security breaches are on the rise and natural disasters are unpredictable and unavoidable; even in the face of unpredictable events, you can rest assured that you have a reliable solution and a reliable team in place at all times. Knowing your business' data can survive all of the above with the help of our team is invaluable, and can enable you to confidently move your business successfully forward.