IT & Cybersecurity Services for Law Firms
Cuzdey, Ehrmann, Stine & Sansalone, LLC
---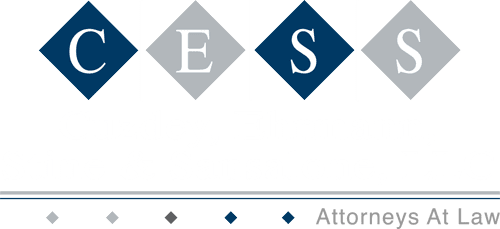 Industry: Law Firms
---
IT & Cybersecurity Services for Law Firms
Boost IT specializes in providing IT & cybersecurity services for law firms. This case study explores the journey of the Cuzdey, Ehrmann, Stine & Sansalone, LLC law firm, a mid-sized law firm specializing in General Liability and Workers' Compensation cases, as they embarked on a digital transformation and cybersecurity enhancement initiative. The law firm was facing challenges related to cybersecurity, remote work, and outdated technology infrastructure. They sought to modernize IT services and protect sensitive client information while maintaining compliance with legal industry regulations.
"The transition to our new system was amazing. It just works – smoothly. And you don't take that for granted in a fast-paced environment like we are in. We are so much more productive and effective at doing our work. We couldn't do what we do without the IT improvements."
Katy Kurkendall, Firm Manager
IT Services Transformation Overview:
Cuzdey, Ehrmann, Stine & Sansalone, LLC, established in 1990, has been providing legal services to a diverse clientele for over three decades. As the legal industry evolved, so did the firm's need to adapt to the changing landscape, including increased reliance on digital data and the growing importance of cybersecurity. This case study delves into the firm's efforts to upgrade its IT services infrastructure, enhance cybersecurity measures, and address the challenges of remote work in the context of legal practice.
IT Services Problem Statement:
Boost IT identified several key issues that prompted its IT services transformation:
a. Data Security: The firm's existing IT infrastructure lacked robust cybersecurity measures, making it vulnerable to data breaches and unauthorized access to sensitive client information.
b. Outdated Technology: Legacy software and hardware hindered efficiency, leading to productivity bottlenecks and hindering client service.
c. Remote Work Challenges: The COVID-19 pandemic highlighted the need for a flexible remote work environment, necessitating modernized technology and improved collaboration tools.
d. Compliance and Regulations: Staying compliant with legal industry regulations and client data protection requirements was paramount.
IT Services Objectives:
The primary objectives of the IT transformation project were as follows:
a. Strengthen data security and protect sensitive client information.
b. Upgrade the firm's IT infrastructure, including hardware, software, and networking.
c. Implement a secure and user-friendly remote work environment.
d. Ensure compliance with industry regulations, including GDPR and attorney-client privilege.
Solutions Implemented:
a. Cybersecurity Enhancements:
Implementation of robust firewalls, intrusion detection systems, and encryption protocols.
Employee training on cybersecurity best practices and awareness campaigns.
Regular vulnerability assessments and penetration testing to identify and mitigate potential threats.
b. IT Infrastructure Modernization:
Upgrade to the latest legal case management software.Migration to cloud-based storage and collaboration tools for increased flexibility and scalability.
Deployment of modern hardware, including laptops, mobile devices, and printers.
c. Remote Work Enablement:
Implementation of a secure remote access software to the firm's network.
Adoption of video conferencing and communication tools to facilitate remote collaboration.
Development of remote work policies and guidelines to maintain productivity and security.
d. Compliance Measures:
Implementation of data retention and deletion policies to meet legal requirements.
Regular audits and compliance checks to ensure adherence to industry regulations.
Encryption of emails and communication channels to protect attorney-client privilege.
IT Services Results and Benefits:
a. Enhanced Cybersecurity: The firm witnessed a significant reduction in cybersecurity incidents, ensuring client data remained confidential.
b. Improved Efficiency: Modernized IT services & infrastructure and software increased productivity and streamlined case management.
c. Seamless Remote Work: The adoption of remote work tools allowed the firm to continue operations during the pandemic and beyond.
d. Regulatory Compliance: Their law firm consistently met industry compliance regulations, earning client trust and loyalty.
Smooth Transition
When transitioning from an old system, Cuzdey, Ehrmann, Stine & Sansalone, LLC wanted to make sure they wouldn't lose access to existing case data. They operated 24/7 and the ability to interact in real-time was a necessity in their business.
IT & Cybersecurity Services for Law Firms Conclusion
Cuzdey, Ehrmann, Stine & Sansalone, LLC's IT & cybersecurity services enhancement project proved successful in addressing its IT challenges. By prioritizing cybersecurity, modernizing its infrastructure, facilitating remote work, and ensuring compliance, the firm strengthened its position in a rapidly changing legal landscape. This case study serves as an example of how law firms, with support from Boost IT, can adapt and thrive in the digital age while safeguarding sensitive client information.
---
Is IT causing headaches for your law firm?
Schedule an intro call so we can discuss your needs.