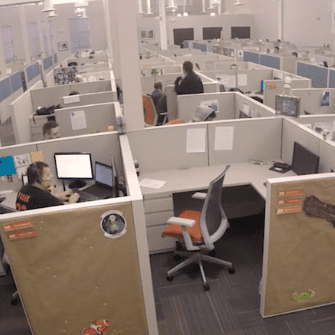 A Help Desk Horror Story
Not all Help Desk teams are the same. A CFO we recently met at a networking event told us his experience with help desk was "leaving a voicemail with the Help Desk at 9A and they returned his call at 5:30P, when I was ready to leave for the day." Not exactly what we would call a productive day. Details matter.
Our Help Desk is a Game Changer
Use our Help Desk because:
You don't want your technology issues interrupting other people on your team
We are flexible – available during business hours, after hours, or 24×7
We are highly trained – details below
All techs are here in the USA – no language barriers
We answer your call or chat in under 60 seconds – no need to leave voicemails
Average resolution time is 16.7 minutes
80% of requests are resolved on the first call
We can use remote control to help immediately
Our Help Desk Techs are Local
The people on our Help Desk team will increase the productivity of your team & decrease their frustration.
Immediate response times
Immediate help from trained experts
How a network operations center augments help desk expertise
Remote Control support
Microsoft Office 365 certified technicians
New User Setup
File / Folder access
E-mail / Website Issues
Computer Performance issues