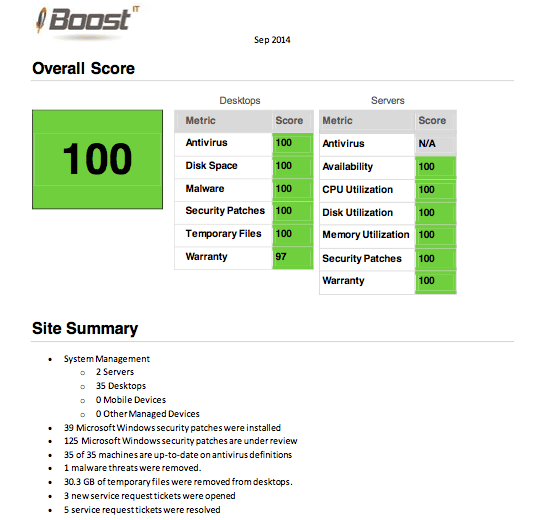 What good does a managed IT system do for you unless you are getting regular recurring reports that help you anticipate costs and make smarter long-term technology decisions?
We provide executive summaries every month to our clients.  These summaries have actionable to-do's when needed and we keep you informed on a high-level or with as much detail as you need to make sure ROI is maximized and surprises are minimized.
We also maintain detailed documentation on your network, software, hardware, cloud, licenses, and issue resolutions for faster support.
Our reports provide information on:
cybersecurity,
patch updates,
power monitoring,
hardware warranties,
storage capacity,
PC alerts,
Help Desk tickets,
software licenses expiration
and much more.