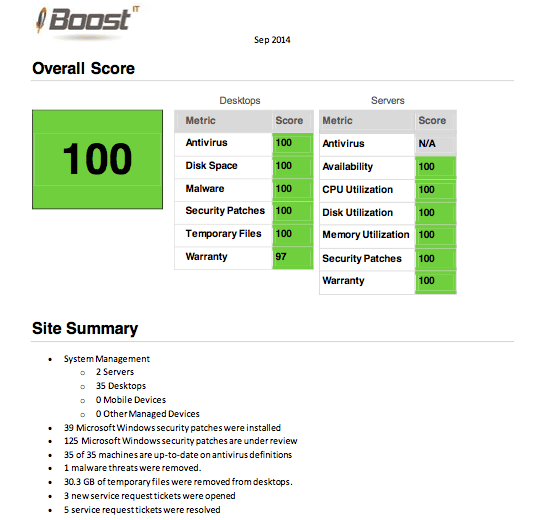 What good does a managed IT system do for you unless you are getting regular reports that help you anticipate costs and make smarter long-term technology decisions?
We provide executive summaries every month to our clients.  These summaries have actionable to-do's when needed and we keep you informed on a high-level or with as much detail as you need to make sure ROI is maximized and surprises are minimized.
Our reports provide information on:
network security,
patch updates,
power monitoring,
hardware warranties,
storage capacity,
PC alerts,
Help Desk tickets,
software licenses expiration
and much more.