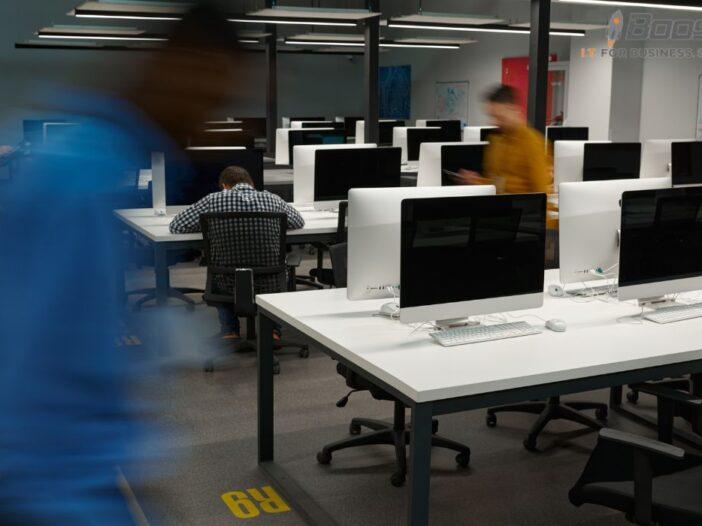 In today's fast-paced digital world, businesses of all sizes increasingly rely on managed IT companies to handle their technology needs. 
These companies provide a wide range of services, from network management to cybersecurity, making it easier for organizations to focus on their core operations.
However, several misconceptions and myths surrounding managed IT companies can deter businesses from seeking their valuable services.
In this article, we aim to debunk five common myths about managed IT companies and shed light on the significant benefits they offer.
Myth 1: Managed IT Services Are Only for Large Enterprises
One of the most prevalent myths about managed IT companies is that they are exclusively designed for large corporations with substantial IT budgets.
In reality, worked IT services cater to businesses of all sizes, including startups and small and medium-sized enterprises (SMEs).
These companies offer scalable solutions tailored to each client's specific needs and budgets.
Small businesses can leverage managed IT services to access enterprise-level technologies, security, and expertise without the burden of maintaining an in-house IT department.
Myth 2: Managed IT Services Are Too Expensive
Another common misconception is that managed IT services are relatively inexpensive.
While there is a cost associated with outsourcing IT management, it is often more cost-effective than hiring and maintaining an in-house IT team.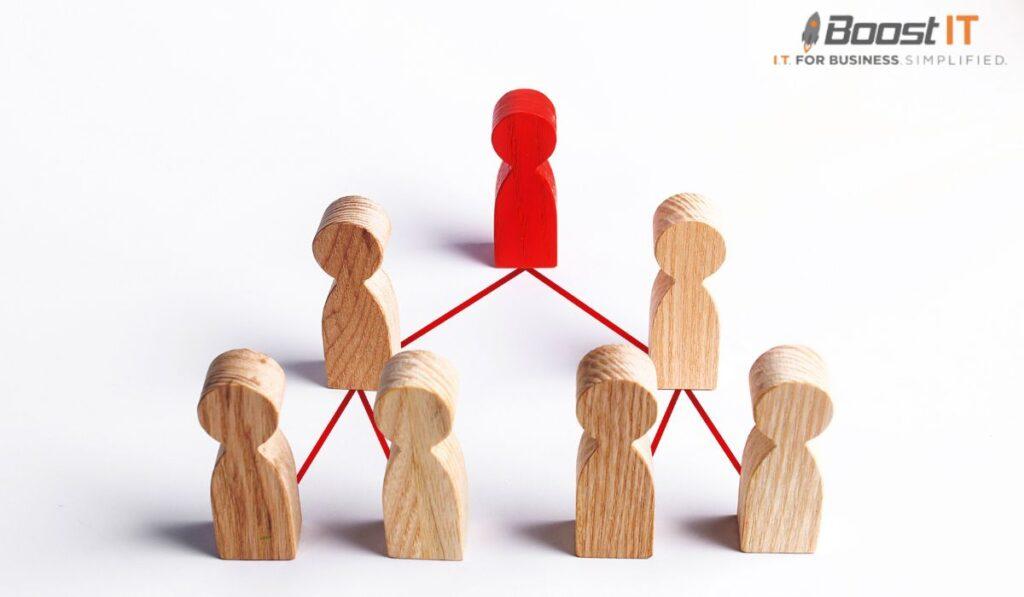 Managed IT services providers typically offer flexible pricing models, allowing businesses to pay only for the needed services.
Moreover, the cost of downtime and data breaches can far outweigh the investment in professional IT services, making managed IT a wise financial choice for businesses.
Myth 3: Managed IT Services Replace In-House IT Departments
Managed IT services are meant to supplement rather than replace in-house IT departments.
In-house IT teams can collaborate with managed service providers to address the unique IT needs of the organization.
Managed IT companies bring specialized expertise, round-the-clock monitoring, and proactive maintenance that can enhance an in-house team's effectiveness.
This partnership approach allows in-house IT professionals to focus on strategic initiatives and high-value projects while outsourcing routine tasks and daily maintenance.
Myth 4: Managed IT Companies Only Offer Basic Services
Some businesses mistakenly believe managed IT services are limited to basic tasks like troubleshooting and software updates.
In reality, managed IT companies offer comprehensive services that go far beyond these fundamental tasks.
These services often include proactive network monitoring, disaster recovery planning, cybersecurity solutions, cloud management, and strategic IT consulting. 
Managed IT providers work closely with clients to understand their unique requirements and tailor their services accordingly.
Myth 5: Managed IT Services Are Not Secure
Security concerns are a significant myth associated with managed IT services.
The truth is that reputable managed IT companies prioritize cybersecurity and invest in the latest technologies to protect their clients.
They implement robust security measures, monitor networks for vulnerabilities, and respond rapidly to potential threats.
Managed IT providers often have a dedicated team of experts who stay updated with the latest cyber threats and best practices, making them well-equipped to safeguard their clients' systems.
Conclusion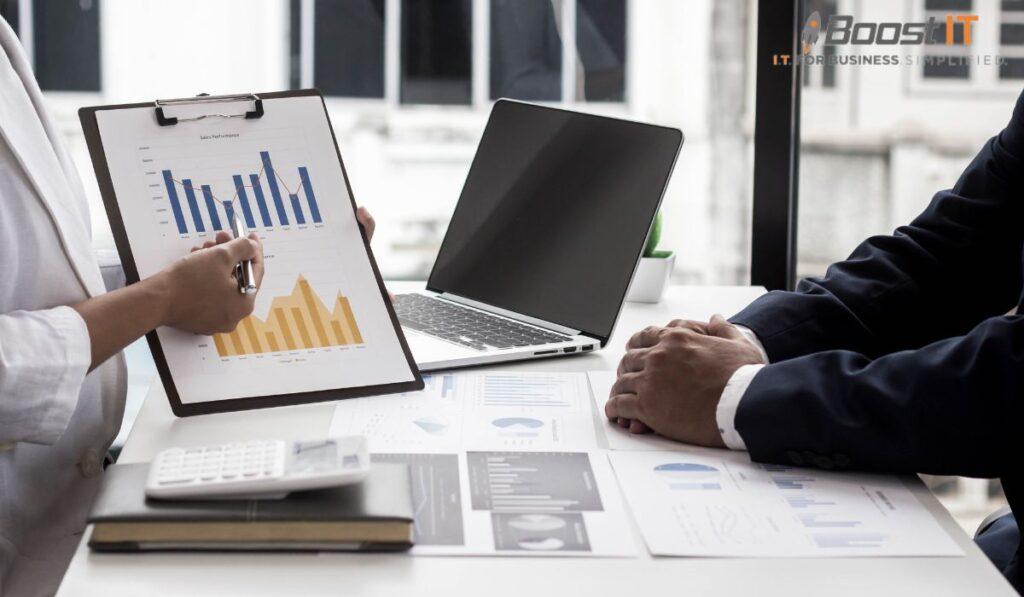 Managed IT companies are vital in helping businesses stay competitive and secure in the digital age.
By debunking these common myths, we aim to highlight the value of these services for organizations of all sizes.
Whether a small startup or a large corporation, managed IT services can provide cost-effective solutions, enhance your security posture, and enable you to focus on your core business operations.
Collaborating with a reputable managed IT company can lead to increased efficiency, reduced downtime, and peace of mind in the ever-evolving world of technology.
Ready to enhance your business's efficiency and security?
Contact Boost IT Co.
Today, to explore how managed IT services can benefit your organization, Contact Boost IT Co.
FAQs
What is Managed IT Services?
Managed IT services are a comprehensive approach to outsourcing your organization's IT needs to a third-party provider. They offer proactive monitoring, maintenance, and support for your IT infrastructure.
How do I choose the right Managed IT Services provider for my business?
To choose the right provider, assess your IT needs, check their experience, certifications, and references, and ensure they can scale their services to match your company's growth.
Are Managed IT Services only for large enterprises?
No, managed IT services are suitable for businesses of all sizes. Providers offer scalable solutions to meet the unique needs of each client.
Is outsourcing IT more cost-effective than having an in-house IT team?
Managed IT services can be more cost-effective as they offer a predictable, subscription-based model, reducing the need for in-house staff, training, and infrastructure expenses.
Do I still need an in-house IT department if I use managed IT services?
Managed IT services can complement your in-house IT team. They handle routine tasks, allowing your in-house team to focus on strategic initiatives.
What kind of cybersecurity services do managed IT providers offer?
Managed IT providers typically offer network security, threat detection, incident response, and cybersecurity awareness training to protect your organization from cyber threats.
Can managed IT services help with data backup and disaster recovery?
Yes, most managed IT providers offer data backup and disaster recovery solutions to ensure your data is protected and can be quickly restored in case of a disaster.
What is the difference between cloud management and on-premises IT management?
Cloud management involves overseeing and optimizing cloud-based resources, while on-premises IT management focuses on maintaining and securing physical servers and network infrastructure within your organization.
How often should I expect support from my managed IT services provider?
The level of support varies depending on your service agreement. Many providers offer 24/7 support and remote monitoring to address issues promptly.
Are there long-term contracts with managed IT services?
Managed IT service contracts can vary in length, but many providers offer flexible terms to accommodate the needs and preferences of their clients. Discussing contract terms with your chosen provider to align them with your business goals is essential.