In today's digital landscape, where data is the lifeblood of businesses, ensuring its safety and security is paramount.
Managed Services Providers (MSPs) play a crucial role in maintaining this valuable asset's integrity, confidentiality, and availability. 
The question arises then: How do top-tier MSPs ensure client data safety?
Understanding the Data Landscape
Before delving into the strategies employed by leading MSPs, it's essential to comprehend the complexity of the data landscape.
Businesses generate and store vast amounts of data daily.
This data ranges from sensitive customer information to proprietary business strategies.
Protecting this data from breaches, cyberattacks, and other potential threats is a continuous challenge.
Comprehensive Risk Assessment
Top-tier MSPs understand that safeguarding data begins with a comprehensive risk assessment.
They conduct thorough evaluations of their clients' systems, identifying vulnerabilities and potential points of weakness.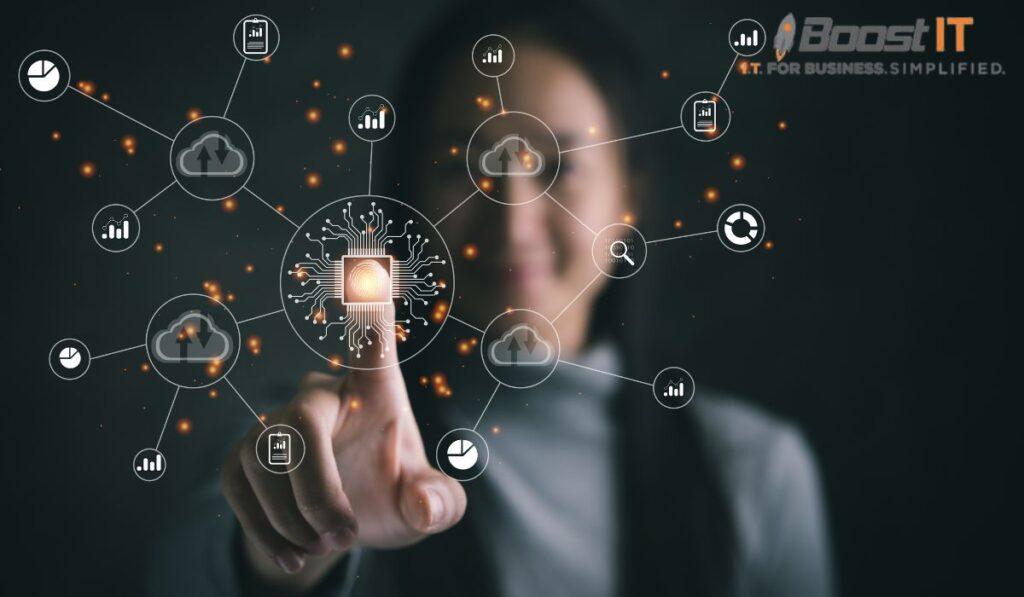 This proactive approach allows them to create tailored strategies to mitigate risks effectively.
Robust Cybersecurity Measures
The cornerstone of data safety lies in robust cybersecurity measures.
MSPs employ a multi-layered approach to protect against evolving cyber threats.
This includes implementing firewalls, intrusion detection systems, encryption protocols, and continuous monitoring tools.
Regular security updates and patches are applied promptly to stay ahead of potential vulnerabilities.
Data Encryption and Secure Storage
Encryption is a fundamental technique used by MSPs to protect sensitive data.
Top providers utilize state-of-the-art encryption methods, ensuring that data remains unreadable to unauthorized users even if intercepted.
Additionally, they employ secure storage solutions, including cloud-based platforms with stringent access controls and encryption protocols.
Compliance and Regulation Adherence
Compliance with industry regulations and standards is non-negotiable for reputable MSPs.
They stay abreast of the latest regulatory requirements, ensuring their clients' data management practices align with these standards.
Adherence to regulations such as GDPR, HIPAA, or PCI DSS is a top priority to avoid legal repercussions and maintain trust with clients.
Continuous Monitoring and Incident Response
Data safety is an ongoing process, not a one-time task.
Leading MSPs continuously monitor networks and systems for any signs of suspicious activity.
Intrusion detection systems and AI-driven analytics are utilized to detect anomalies promptly.
Moreover, they have well-defined incident response plans, allowing swift action in a security breach.
Employee Training and Awareness
Human error remains a significant factor in data breaches.
Top MSPs understand this and prioritize comprehensive employee training and awareness programs.
They educate staff on cybersecurity best practices, emphasizing the importance of data security protocols, phishing awareness, and password hygiene.
Disaster Recovery and Business Continuity Planning
Preparing for the worst-case scenario is integral to data safety.
Top MSPs develop robust disaster recovery and business continuity plans.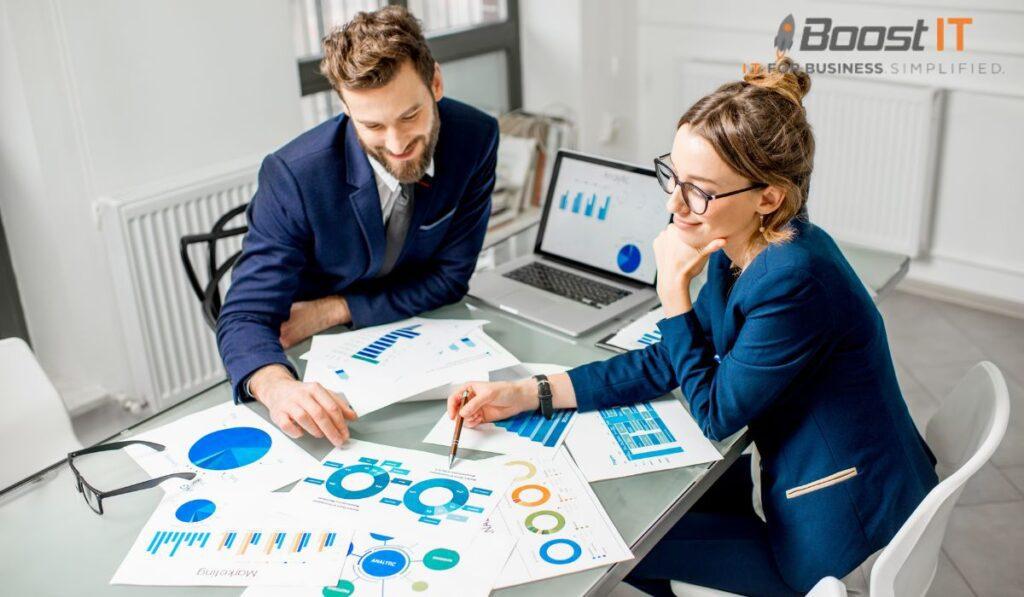 These plans encompass data backup strategies, redundant systems, and protocols for rapid restoration of operations in case of a catastrophic event.
Conclusion
In an era where data is both a valuable asset and a potential liability, top-managed service providers are at the forefront of safeguarding it.
Through cutting-edge technology, stringent protocols, ongoing vigilance, and a proactive approach, they ensure the safety and integrity of their clients' data.
By partnering with these providers, businesses can focus on their core objectives while having peace of mind knowing that their data is in safe hands.
Ready to secure your data with a top-tier managed service provider?
Contact us at Boost IT Co. to learn more about our comprehensive data safety solutions and how we can help protect your valuable information.
FAQs
What is a managed service provider (MSP)?
A managed service provider is a third-party company remotely operating a client's IT infrastructure and end-user systems, typically proactively and under a subscription model.
How do MSPs ensure data safety?
MSPs employ various strategies, including comprehensive risk assessments, robust cybersecurity measures, encryption, compliance adherence, continuous monitoring, employee training, disaster recovery planning, and more.
What are the benefits of partnering with an MSP for data safety?
Partnering with an MSP for data safety ensures access to specialized expertise, cutting-edge technology, proactive security measures, cost-effectiveness, and the ability to focus on core business functions.
What cybersecurity measures should an MSP have in place?
An MSP should implement measures like firewalls, intrusion detection systems, encryption protocols, regular security updates, access controls, and continuous monitoring tools to ensure data safety.
How often should data backups be performed?
The frequency of data backups depends on the nature of the business and its data. However, a common practice is to perform regular, automated backups for critical systems at least daily or even more frequently.
What happens in case of a security breach despite all precautions?
In the event of a security breach, MSPs have well-defined incident response plans. They swiftly respond to contain the breach, mitigate its effects, restore affected systems, and implement additional security measures to prevent future incidents.
How can I assess whether an MSP suits my business's data safety needs?
Look for MSPs with a strong track record, certifications, experience in your industry, robust security protocols, transparency in their processes, and a proactive approach towards data safety.
What regulatory compliance should an MSP adhere to?
MSPs should adhere to relevant industry-specific regulations such as GDPR, HIPAA, PCI DSS, or others, depending on the nature of the client's business and the data they handle.
How can employee training improve data safety?
Employee training is crucial as human error is a common cause of security breaches. Training programs educate staff on recognizing potential threats, following security protocols, and maintaining best practices in data handling.
Can an MSP help with disaster recovery planning?
Yes, MSPs often assist in creating comprehensive disaster recovery and business continuity plans. These plans include data backup strategies, redundant systems, and protocols for rapid restoration of operations in case of a catastrophe.