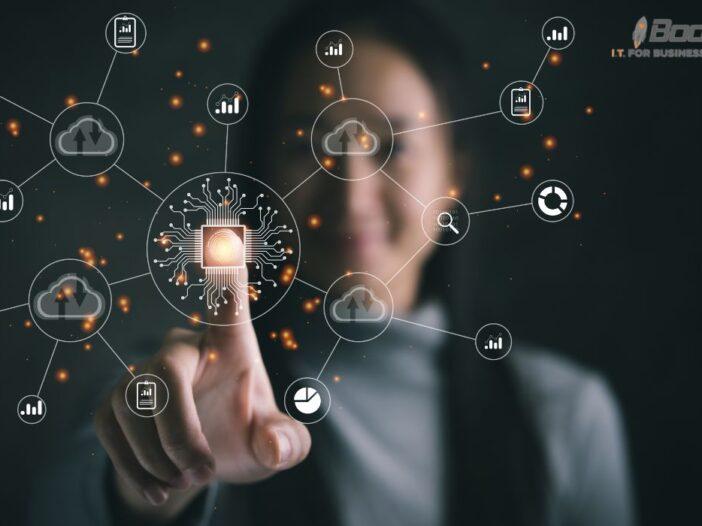 If you've ever found yourself in a tech-related predicament – from network glitches to software crashes – you understand the value of efficient IT support.
However, finding the right IT services nearby can be a daunting task.
That's where IT-managed services come into play. 
In this comprehensive guide, we'll explore the benefits of IT-managed services, delve into how they work, and help you discover the best solutions right in your vicinity.
Benefits of IT Managed Services:
When it comes to managing your IT infrastructure, enlisting the help of a managed service provider offers numerous advantages.
Let's take a closer look at some of the key benefits:
Enhanced Cost Efficiency:
Hiring and maintaining an in-house IT team can be expensive.
Managed service providers offer a cost-effective alternative, allowing you to pay for only the services you need.
This eliminates the need for recruiting, training, and retaining a dedicated IT staff.
24/7 Monitoring and Support:
Technical issues can arise at any time, even outside of regular business hours.
Managed service providers offer round-the-clock monitoring and support, ensuring that potential problems are detected and resolved promptly, minimizing downtime.
Scalability and Flexibility:
As your business grows, your IT needs evolve as well.
Managed service providers offer scalable solutions that can easily accommodate your changing requirements. 
Whether you need to add new users or expand your infrastructure, they have you covered.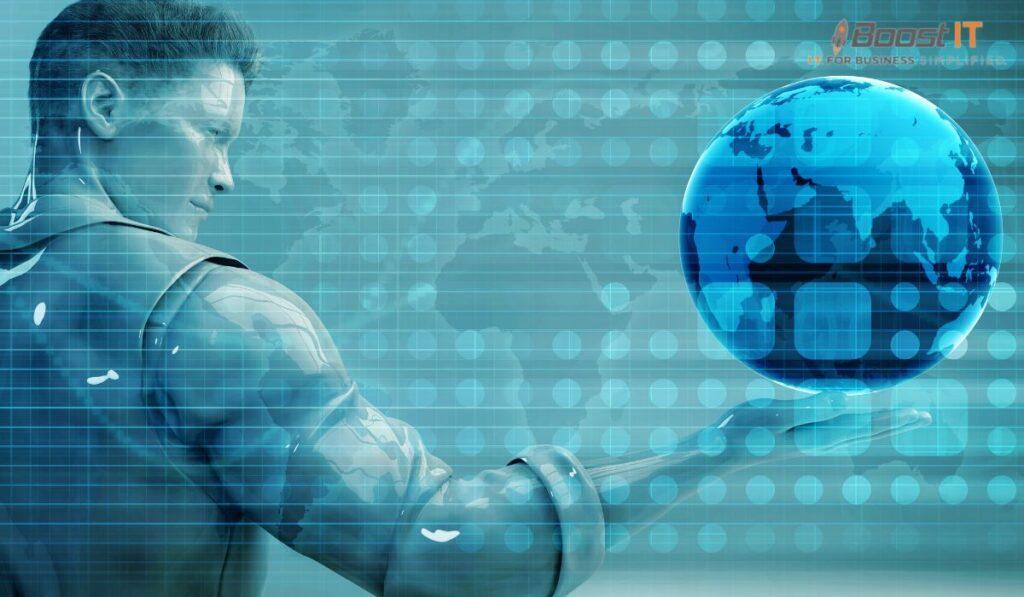 How IT Managed Services Work:
Managed service providers (MSPs) essentially become your IT department but without the overhead costs.
They offer a range of services, from network monitoring and security to data backup and cloud solutions.
Their experts ensure that your systems are running smoothly, secure, and up to date.
By remotely monitoring your systems, they can proactively address issues before they become major problems.
When you partner with an MSP, they will typically perform an initial assessment of your current IT setup and needs.
Based on this assessment, they'll create a customized plan that aligns with your business goals.
This tailored approach ensures that you're getting the most out of your IT investment.
Conclusion:
As businesses become increasingly reliant on technology, having a reliable IT infrastructure is no longer optional – it's essential.
IT-managed services offer a comprehensive solution that combines cost efficiency, expert support, and scalability. 
Instead of frantically searching for "IT managed services near me" during a crisis, partnering with a locally managed service provider can provide you with peace of mind and a trusted ally to navigate the complexities of modern technology.
FAQs
What are IT-managed services?
IT managed services involve outsourcing your IT needs to a third-party provider who takes care of monitoring, managing, and maintaining your technology infrastructure.
How do IT-managed services differ from traditional IT support?
While traditional IT support often involves reactive problem-solving, managed services offer proactive monitoring, maintenance, and ongoing support to prevent issues before they occur.
Are IT-managed services suitable for small businesses?
Absolutely. Managed services can benefit businesses of all sizes, providing cost-effective solutions tailored to the specific needs of small businesses.
How do managed service providers ensure data security? 
Managed service providers implement robust security measures, including firewalls, encryption, and regular security audits, to safeguard your data.
What is the cost structure of IT-managed services?
The cost of IT-managed services varies based on the services you require and the complexity of your IT environment. Most providers offer flexible pricing models.
Can I customize the services according to my business needs?
Yes, managed service providers offer customizable solutions to align with your business goals and IT requirements.
What is the significance of remote monitoring and support?
Remote monitoring allows managed service providers to proactively detect and address issues before they impact your operations. Remote support ensures quick assistance without the need for on-site visits.
How do I choose the right managed service provider for my business?
Look for a provider with a track record of experience, expertise in your industry, a comprehensive service offering, and positive client testimonials. A local provider can also offer personalized support and timely responses.