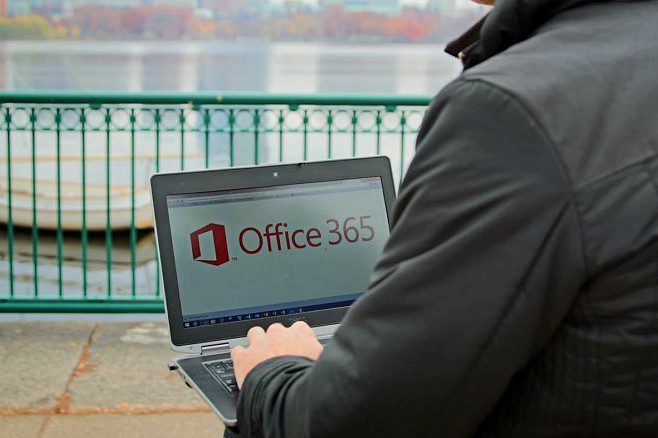 As a business professional, Office 365 is what you need to get the most productivity out of your devices. More companies than ever are using it for accomplishing goals and gaining an edge on their competition. Yet employees are not taking full advantage of the tools that can maximize their productivity.
Your time is valuable. By understanding ways to use Office 365, you can learn how to best manage your time, collaborate with colleagues, streamline your work environment and achieve more.
6 Ways to Maximize Productivity Using Office 365
Access Anywhere at Anytime
Today's business takes you on the go and you need to access your files everywhere along the way. With Office 365, you can access files in the Cloud on any device and at any moment. For example, users can access their account through their PC, tablet and mobile devices. With mobile device management (MDM) you can connect quickly and security. And you have an additional level of security with Data Loss Prevention.
Share Files and Calendars Easily
Having access to the Cloud and multiple applications like OneDrive, OneNote and SharePoint allows you to share simply and easily with multi-person simultaneous editing capabilities. There is no more time wasted by saving, uploading and emailing a file to a colleague, only to wait for a response. The applications are straightforward with users simply right-clicking to share files internally and working collaboratively on a document. Imagine the potential increase in productivity when you can click on a file in Word, Excel or PowerPoint and share it with a colleague who can work on it at the same time.
Improve Communication
It wasn't that long ago that people talked about the humor in sending a text message to a coworker in the next cubicle, but now it's even easier to converse directly on your device. Use Yammer integrated with OneNote to establish groups for your teams on various projects and converse easily within the group. Your group can share conversations, combine calendars, exchange files and take and share notes.
Resume Reading Where You Left Off
The Resume Reading feature in Word allows you to pick up where you left off, even on different devices. Word automatically bookmarks the last page you were reading. You can check out, edit and upload changes to a document on one device, head into a meeting, and then connect on another device later to continue where you left off.
Get Functionality
Skype for Business offers great functionality with Office 365. Any sized business can benefit from the ease of using productivity tools for video conferencing, online meetings and instant messaging. Connect with one or more contacts in real time, on any device, and on a moment's notice. It's that simple.
In-sync emails
With your emails being stored in the Cloud with Outlook, it is synced with all your devices. No matter where you're logged in, you will get access to everything you sent and received. There is no more worrying about which device to retrieve an email on or cc'ing yourself. And to improve the efficiency of sorting through your email, you get Clutter to help filter low priority messages. Plus, your emails are backed up in case your computer crashes.
Office 365 is more critical to business success than ever before. Many of our clients are benefiting from it with increased productivity. If you want to learn more about how your organization can benefit, contact Boost IT at 404-865-1289 or info@boostitco.com.