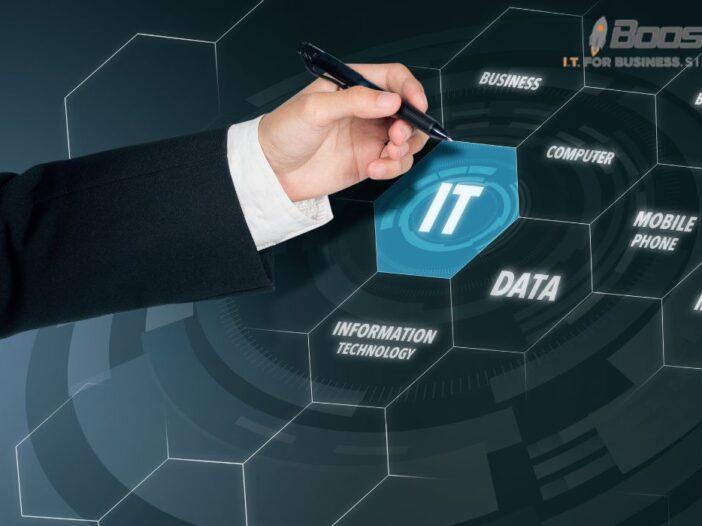 In today's rapidly evolving business landscape, harnessing the power of technology is no longer a choice but a necessity. 
To ensure seamless integration and optimal utilization of technological solutions, organizations often turn to IT consultation services.
Effective IT consultation can be the cornerstone of a successful digital transformation journey. 
In this article, we will delve into the key aspects of effective IT consultation and how it can drive business growth and innovation.
Understanding IT Consultation
IT consultation involves collaborating with seasoned experts who possess a comprehensive understanding of technology trends and their implications for businesses.
These consultants offer insights tailored to an organization's needs, ensuring that technology aligns with business goals.
The Benefits of Effective IT Consultation
Expertise-driven Decisions
Proficient IT consultants bring a wealth of knowledge to the table.
They assist businesses in making informed decisions that can lead to increased efficiency and productivity.
Cost Efficiency and Resource Optimization
A major advantage of IT consultation is optimizing resource allocation.
Consultants identify areas where costs can be minimized while maximizing technology benefits.
Navigating IT Infrastructure Upgrades
Assessing Current Infrastructure
Before any upgrade, a thorough assessment of the existing IT infrastructure is necessary.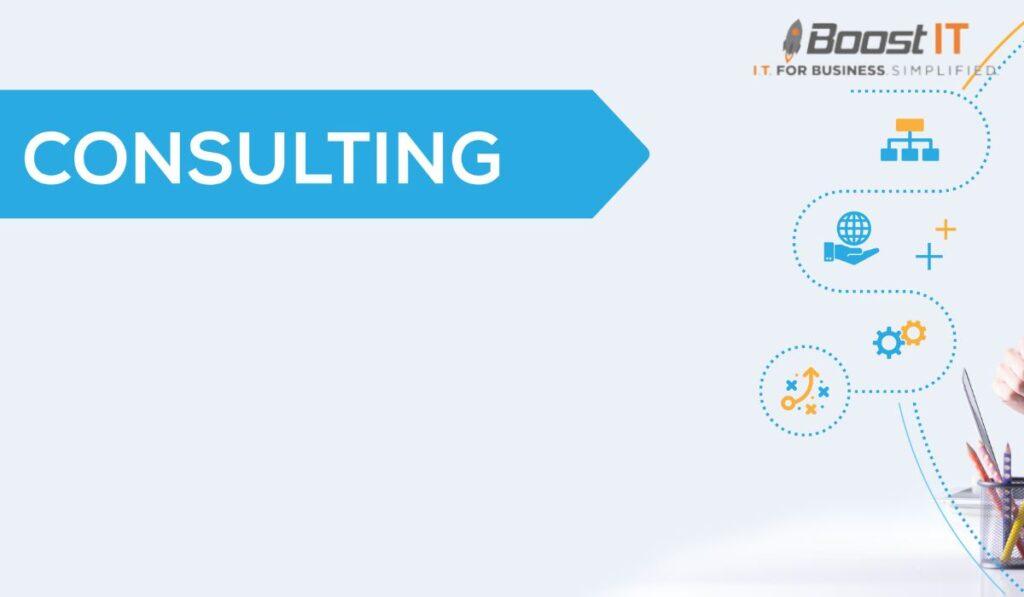 This evaluation forms the basis of a successful upgrade strategy.
Customized Upgrade Strategies
Every organization has unique requirements.
Effective IT consultation tailors upgrade strategies that consider the specific needs and budgetary constraints of the business.
Cybersecurity Enhancement Strategies
Identifying Vulnerabilities
With the increasing frequency of cyberattacks, robust cybersecurity is paramount.
IT consultants analyze systems, pinpoint vulnerabilities, and devise strategies to mitigate risks.
Implementing Robust Security Measures
From encryption to regular security audits, consultants help in implementing security measures that safeguard sensitive data and ensure business continuity.
Embracing Cloud Solutions
Evaluating Cloud Readiness
Cloud adoption can revolutionize operations, but it requires careful planning.
Consultants evaluate an organization's readiness and propose a suitable cloud migration strategy.
Seamless Migration Strategies
Moving to the cloud can be complex.
Consultants facilitate a smooth transition, minimizing disruptions and ensuring data integrity throughout the migration process.
Data Analytics and Utilization
Analyzing Existing Data Ecosystem
Data is a valuable asset.
Consultants delve into the existing data landscape, identifying opportunities to harness insights that drive smarter business decisions.
Leveraging Insights for Business Growth
Consultants assist organizations in using data analytics to uncover trends, customer preferences, and market opportunities, paving the way for strategic growth.
Change Management and Employee Training
Preparing for Technological Transitions
Implementing new technology often requires a shift in company culture.
Consultants provide guidance on change management, ensuring a smooth transition for employees.
Empowering the Workforce
Training is vital for technology adoption.
IT consultants design training programs that empower employees to make the most of new tools and systems.
Selecting the Right IT Consultation Partner
Assessing Industry Experience
Choosing the right consultation partner is crucial.
Organizations should evaluate consultants' experience in their specific industry to ensure relevant insights.
Client Testimonials and Reviews
Past client experiences speak volumes.
Reviews and testimonials offer a glimpse into the consultant's track record, helping businesses make an informed choice.
The Future of IT Consultation
As technology continues to evolve, IT consultation will remain a linchpin of successful digital transformation.
Businesses must adapt and embrace ongoing consultation to stay competitive.
Conclusion
In a digital era characterized by rapid technological advancements, effective IT consultation can mean the difference between thriving and struggling.
By understanding an organization's unique needs and aligning technology with strategic objectives, proficient IT consultants pave the way for innovation and sustainable growth.
FAQs
What exactly is IT consultation?
IT consultation involves seeking advice and guidance from experts to make informed decisions about integrating technology into a business.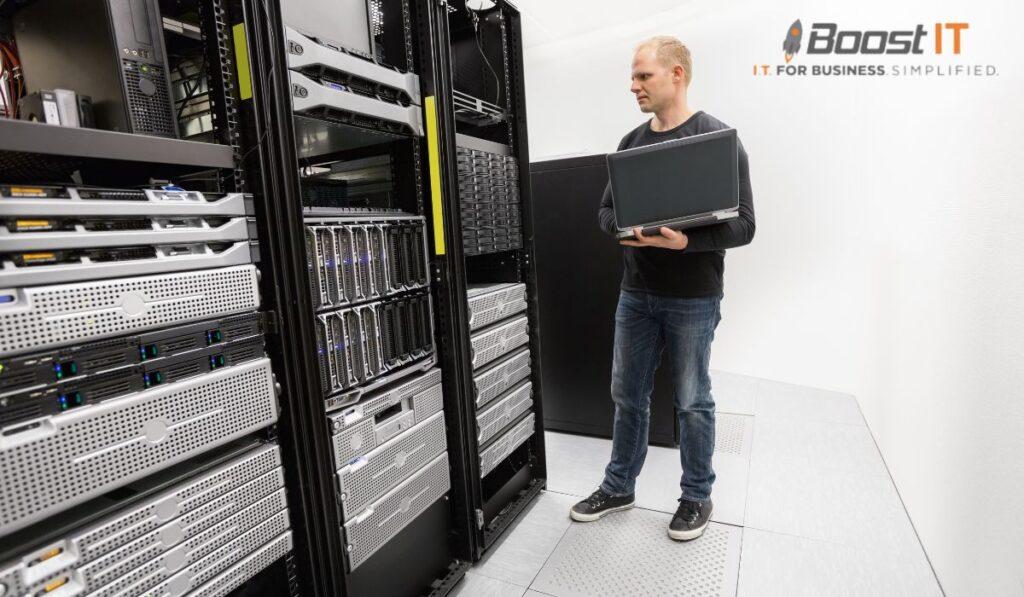 How can IT consultation enhance cybersecurity?
IT consultants identify vulnerabilities in an organization's systems and recommend robust security measures to protect against cyber threats.
Is IT consultation a one-time process?
No, IT consultation is an ongoing process. As technology evolves, businesses should continuously seek consultation to adapt and thrive.
How do I choose the right IT consultation partner?
Consider their industry experience, client reviews, and their ability to understand your business needs when selecting an IT consultation partner.
Can small businesses benefit from IT consultation?
Absolutely. IT consultation can be tailored to suit businesses of all sizes, helping them leverage technology effectively.
What types of businesses can benefit from IT consultation?
IT consultation can benefit businesses across various industries, including finance, healthcare, retail, manufacturing, and more.
How can IT consultation improve operational efficiency?
By analyzing processes and suggesting technology-driven improvements, IT consultation can streamline operations, reduce bottlenecks, and enhance overall efficiency.
Will IT consultation help my business stay updated with the latest technology trends?
Yes, IT consultants stay abreast of emerging technologies. They can guide your business in adopting relevant trends to maintain competitiveness.
Can IT consultation help in software and application selection?
Absolutely, IT consultants can evaluate your business needs and recommend software and applications that align with your goals and operations.
What role does scalability play in IT consultation?
Scalability is crucial. IT consultants design solutions that accommodate growth, ensuring your technology infrastructure can expand seamlessly as your business does.
How can IT consultation enhance customer experiences?
Consultants can help implement technology that improves customer interactions, such as personalized service, efficient communication, and user-friendly interfaces.
What should I expect during the initial IT consultation engagement?
During the initial phase, consultants will assess your current technology landscape, discuss your business goals, and formulate a tailored strategy.
Can IT consultation assist in disaster recovery planning?
Absolutely, consultants can help create robust disaster recovery plans that minimize data loss and downtime during unforeseen events.
How does IT consultation impact budget planning?
IT consultants can provide insights on cost-effective technology solutions and help allocate your budget to areas that will yield the most significant returns.
Is IT consultation only about technology?
No, effective IT consultation also considers the human aspect, assisting in managing change, training employees, and fostering a tech-savvy company culture.