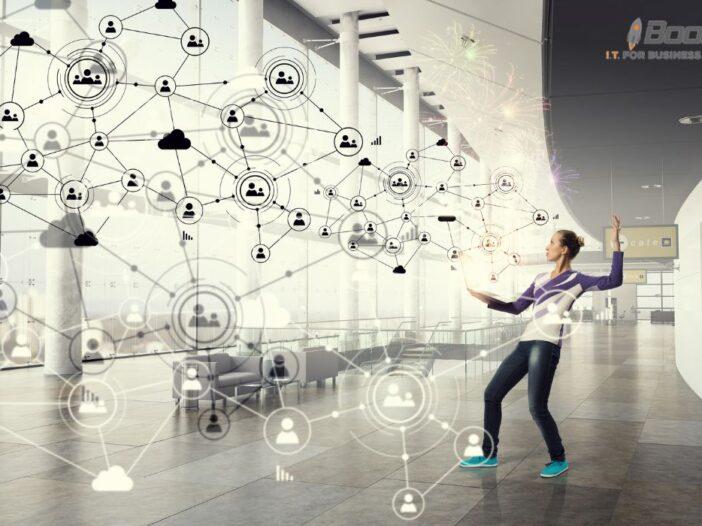 In today's fast-paced digital era, effective IT management plays a pivotal role in ensuring smooth business operations, improving customer experiences, and driving growth.
As organizations of all sizes and industries rely heavily on technology, it's crucial to adopt the right IT management practices to stay competitive and resilient.
In this article, we will explore a range of IT management best practices that can help your organization thrive in the dynamic digital landscape.
The Essence of IT Management
At its core, IT management involves overseeing an organization's technology resources and strategies to achieve business goals.
It encompasses a wide range of activities, from planning and implementing technology solutions to maintaining and optimizing IT infrastructure.
Effective IT management ensures that technology aligns with the overall objectives of the organization and contributes to its success.
Bridging IT Goals with Business Objectives
For technology to truly drive value, it must be aligned with the broader goals of the business.
This alignment ensures that IT initiatives are designed to enhance customer experiences, boost revenue, and improve operational efficiency.
A successful IT management approach involves close collaboration between the IT department and other business units to ensure seamless integration and alignment of objectives.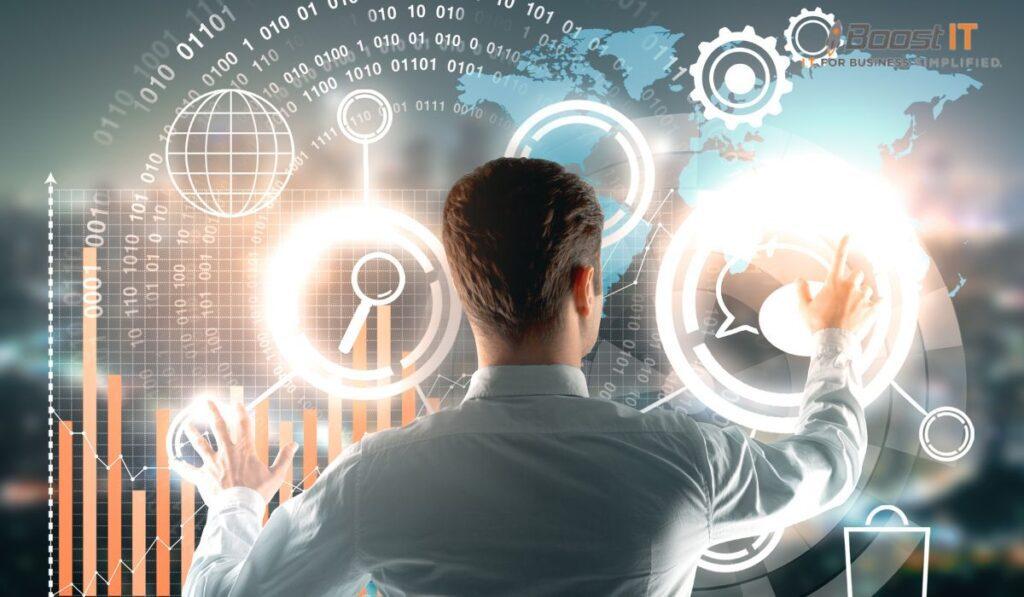 Safeguarding Your Digital Assets
In the age of digitalization, cybersecurity is a paramount concern.
With cyber threats constantly evolving, organizations must implement robust security measures to safeguard their sensitive data and protect customer information.
Regular security audits, employee training, and staying up-to-date with the latest threats are essential components of a comprehensive cybersecurity strategy.
The Power of Cloud Computing
Embracing cloud computing has become a game-changer for modern businesses.
Cloud technology offers scalability and flexibility that traditional on-premises solutions cannot match.
It allows organizations to access resources and services on-demand, reducing infrastructure costs and enabling remote work capabilities.
Cloud adoption can significantly optimize IT resources and improve overall operational efficiency.
Agility in Project Management
Agile project management has gained immense popularity due to its flexibility and collaboration-focused approach.
Unlike traditional project management methods, agile methodology breaks projects into smaller tasks, encourages continuous iteration, and promotes adaptability based on feedback.
This approach accelerates project completion, fosters innovation, and allows teams to respond effectively to changing circumstances.
Empowering Decisions through Data Analytics
Data analytics has emerged as a game-changing tool for businesses.
By leveraging data analytics tools, organizations can gain insights into customer behavior, market trends, and operational inefficiencies.
These insights enable informed decision-making, leading to improved strategies, enhanced customer experiences, and more accurate predictions of future trends.
Optimizing IT Infrastructure
A robust and efficient IT infrastructure forms the backbone of a well-functioning organization.
Regular assessments and optimizations of IT infrastructure help identify bottlenecks, areas for improvement, and potential risks. By addressing these issues, organizations can achieve enhanced performance, reduced downtime, and improved user satisfaction.
The Role of IT Governance
IT governance involves establishing clear policies, procedures, and guidelines to ensure that technology investments deliver value and mitigate risks.
It provides a framework for decision-making, resource allocation, and performance measurement within the IT department.
Effective IT governance ensures that technology initiatives are aligned with business priorities and regulatory requirements.
Strategic IT Budgeting and Resource Allocation
Effective IT management requires prudent budgeting and resource allocation. 
IT leaders must allocate resources to projects that align with business priorities and deliver significant impact. Regular reviews and adjustments to budgets ensure optimal utilization of resources while maintaining the flexibility to adapt to changing business needs.
Embracing Change in IT
Change is a constant in the IT landscape, driven by technological advancements and industry shifts. Change management practices help organizations navigate these transitions smoothly. By involving stakeholders, communicating clearly, and providing necessary training, organizations can minimize disruptions and foster a positive attitude toward change.
Conclusion
In the ever-evolving realm of IT management, embracing these best practices is vital for success. By aligning IT initiatives with business objectives, prioritizing cybersecurity, leveraging cloud technology, fostering agility, and making data-driven decisions, organizations can position themselves for growth and innovation in the digital age.
FAQs
What is the role of IT management in business success?
IT management ensures that technology resources are strategically utilized to achieve business objectives, enhancing efficiency and driving growth.
How can businesses ensure effective cybersecurity measures?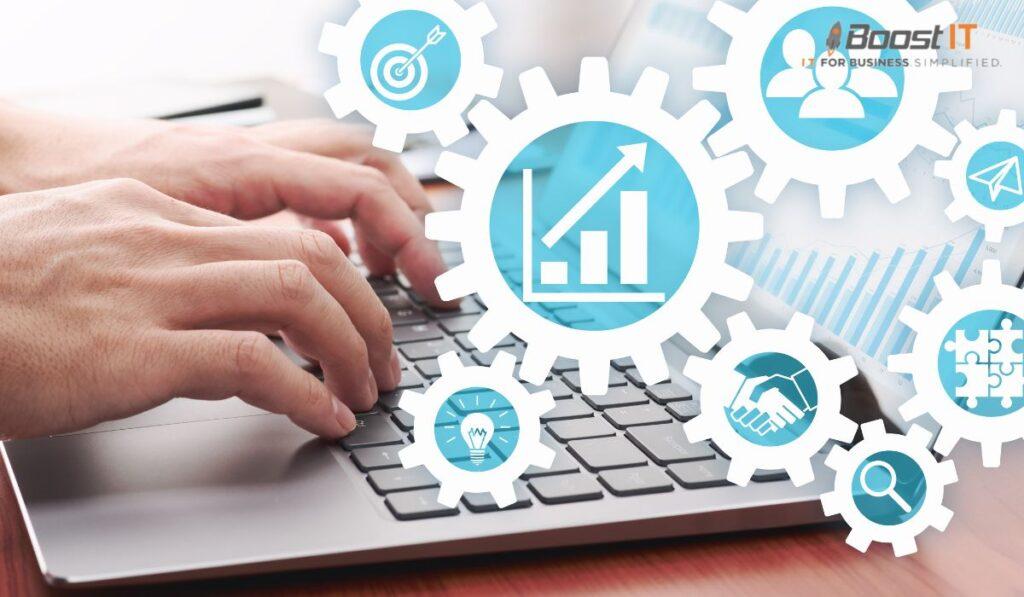 Businesses can ensure cybersecurity by conducting regular audits, employee training, and implementing strong security protocols to safeguard data.
Can you explain the concept of cloud computing in simple terms?
Cloud computing involves using remote servers to store and access data and applications over the internet, providing scalability and flexibility.
How can organizations effectively implement agile project management?
Organizations can implement agile project management by breaking projects into smaller tasks, promoting collaboration, and adapting to changes quickly.
Why is data analytics important for decision-making?
Data analytics provides insights that help organizations make informed decisions, optimize processes, and identify opportunities for improvement.
How can businesses optimize their IT infrastructure?
Businesses can optimize IT infrastructure by conducting regular assessments, identifying bottlenecks, and implementing enhancements to improve performance.
What role does IT governance play in IT management?
IT governance sets guidelines for decision-making, ensuring technology investments align with business goals and comply with regulations.
How does change management benefit IT initiatives?
Change management minimizes disruptions during technological changes, promoting smoother transitions and maximizing the benefits of new initiatives.
What is the significance of aligning IT budgets with business priorities?
Aligning IT budgets with business priorities ensures that resources are allocated to projects that contribute directly to the organization's goals.
How can businesses foster a culture of innovation in IT management?
Businesses can foster innovation by encouraging collaboration, promoting continuous learning, and creating an environment that embraces experimentation and new ideas.