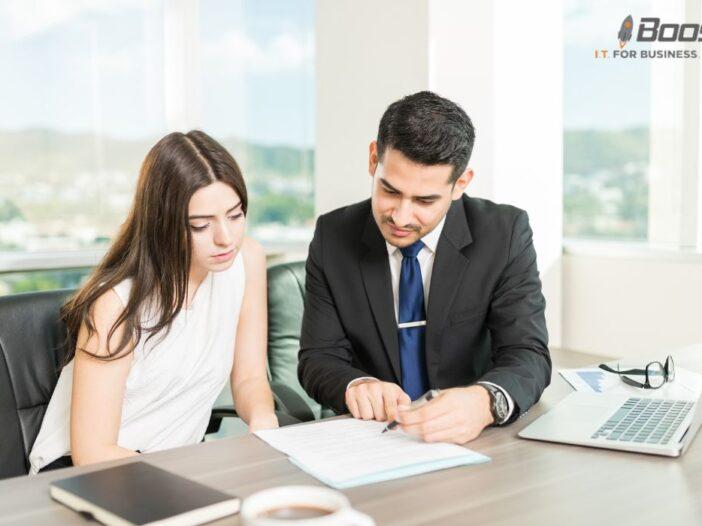 Finding the right IT service provider nearby can be a game-changer for your business.
With several options available, it's crucial to assess their offerings and expertise.
Here's a comprehensive guide to help you make an informed decision.
Understanding the Need for IT Services in Your Locality
The role of IT services extends beyond fixing technical glitches.
These experts play a pivotal role in enhancing your business's efficiency and productivity.
By streamlining processes and adopting the latest technologies, they empower your team to work more efficiently.
Enhancing Efficiency and Productivity
IT service providers leverage technology to automate repetitive tasks and improve workflow.
With their expertise, your business can focus on core operations, leading to increased productivity and growth.
Safeguarding Data and Network Security
Data is the backbone of any business.
IT services ensure robust data security by implementing advanced cybersecurity measures.
From encryption to firewall protection, your business's sensitive information remains safeguarded.
Resolving Technical Issues Promptly
Technical glitches can disrupt your business operations and lead to downtime.
Local IT service providers offer swift and efficient solutions to tackle these issues, minimizing disruptions and ensuring seamless operations.
Factors to Consider When Selecting an IT Service Provider Nearby
Before choosing an IT service provider, consider these crucial factors:
Response Time and Availability
Time is of the essence when dealing with technical issues.
Look for a provider with a quick response time and 24/7 availability to address urgent concerns promptly.
Customer Reviews and Testimonials
Feedback from other clients is a valuable indicator of the service provider's reliability and expertise.
Read reviews and testimonials to gauge their track record and customer satisfaction.
Exploring the Range of IT Solutions Offered Locally
Local IT service providers offer a diverse range of solutions tailored to your business needs:
Managed IT Services
Managed IT services provide proactive monitoring and maintenance to prevent technical issues before they occur.
It ensures your business stays ahead of potential problems.
Network Setup and Configuration
Setting up a robust and secure network is crucial for smooth communication and data transfer.
IT service providers can configure and optimize your network for seamless operations.
Data Backup and Recovery Solutions
Data loss can be catastrophic for your business. Local IT services offer reliable data backup and recovery solutions to ensure your critical information remains safe.
Conclusion
Choosing the right IT service provider in your local area can significantly impact your business's efficiency and security.
By understanding your needs and evaluating factors like response time and customer reviews, you can make an informed decision.
With the right IT solutions, your business will be well-equipped to navigate the challenges of the digital age.
FAQs
What are the benefits of choosing an IT service near me?
Choosing an IT service near you ensures quick response times and availability, enabling prompt resolution of technical issues. It also fosters better communication, understanding of local business needs, and on-site support when required.
How can I find reliable IT service providers in my local area?
Start by conducting online research, reading customer reviews, and seeking recommendations from other businesses in your locality. Look for providers with a strong track record, expertise in your industry, and prompt customer support.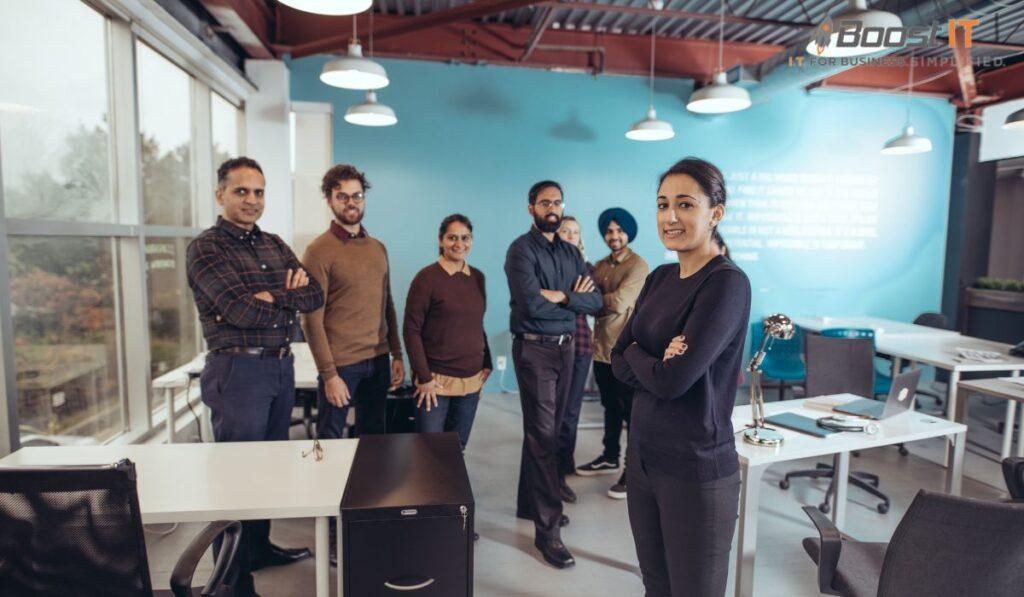 What should I consider when comparing IT support options nearby?
Consider factors such as response time, service availability, customer reviews, and the range of IT solutions offered. Assess their expertise in managing your specific IT requirements.
What types of IT solutions are typically offered by local providers?
Local IT service providers usually offer managed IT services, network setup and configuration, data backup and recovery solutions, cybersecurity measures, and technical support for various hardware and software issues.
How can IT services near me help improve my business's cybersecurity?
Local IT service providers implement robust cybersecurity measures, such as firewalls, encryption, and secure data backup, to protect your business from cyber threats and ensure the safety of your sensitive information.