Don't wait for tech to break! Get managed IT services instead!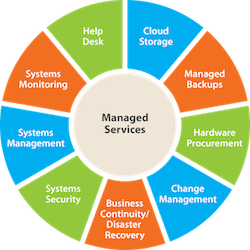 Everything comes to a stop when something goes wrong with your IT. The usual break/fix service contract means you have to wait for something to break before it can be fixed. That equation may result in hours of downtime and lost productivity. What if you could keep your technology from breaking in the first place? We offer professional managed IT services in Tucker, GA.
With Managed IT Services from Boost IT, you can expect:
24/7 monitoring – peace of mind that we're on the job at all times.
Proactive response – we don't wait for problems. We identify and fix issues before they cause downtime.
Less disruption – most services can be provided remotely or overnight.
Predictable costs – all-inclusive, all-you-can-use, flat-rate IT services that include hardware and software.
Take advantage of a breakthrough alternative to break/fix!
We are ready for your call, email, or message.
Reach out to us today and tell us how we can help your organization succeed.