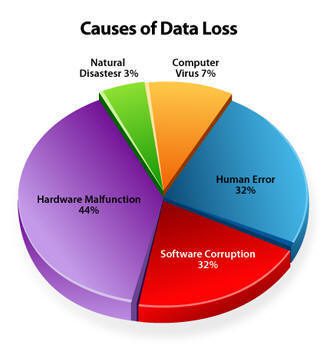 Don't wait for an accidental deletion to happen and lose your data. Secure a data backup now.
Data and intellectual property is irreplaceable. From your customer data to product research to financial data, it needs to be safe, secure, available, and usable. Boost IT provides managed and remote data backup for companies in the Norcross, GA area.
You never want to have a single point of failure. One backup copy of your data is not enough. All storage media have a shelf life. What if there's a disaster at your single off-site backup location that also impacts your network? Your data may not be recoverable.
Boost IT offers reliable managed data backup services
Boost IT's managed data backup services offer a complete solution for taking care of your files. We can schedule backups during off-hours or backup files as changes are made in real-time according to your level of need and processes. We can implement concentrated or centralized services. Available options include:
Real-time cloud backup.
NAS Raid server backup.
SD card data recovery.
Emergency backup and recovery (just in case).
Boost IT uses the three Ps – planning, prevention, and protection – to ensure your data is backed up no matter what happens. Our services may just keep you in business.
We are ready for your call, email, or message.
Reach out to us today and tell us how we can help your organization succeed.