What is remote server monitoring?
Boost IT provides remote server monitoring and management in Dunwoody, GA. We catch server problems before they occur, reducing downtime and improving performance. Understanding the server's system resource use also helps with capacity planning.
Want to hand over server management responsibilities to a professional team?
Reliable server management has a few components:
Types of Server Management
We install, monitor, and manage cloud & on-premise physical and virtual servers such as:
Microsoft Windows Server.
Microsoft Hyper-V.
VMWare.
Web Server.
Database Server.
Microsoft Azure.
Amazon Web Services (AWS).
Remote Server Monitoring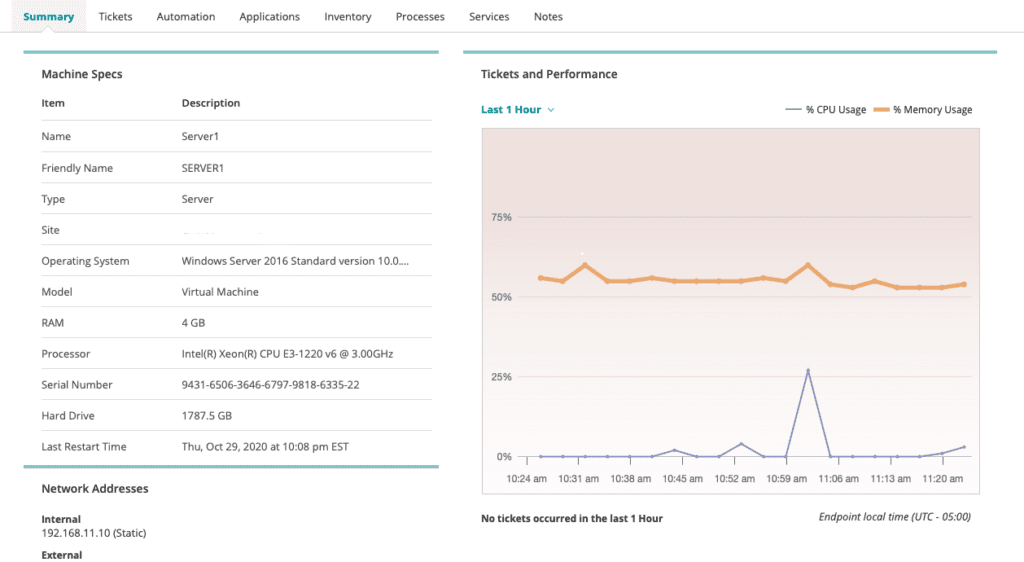 Your data servers are crucial to your operation. Health and performance monitoring are essential. Boost IT's real-time monitoring technology provides instant reports on downtime, health, and performance. The issues we detect and proactively address are:
Low disk space or memory.
Disk failures.
High CPU utilization.
Services failures.
High temperatures.
Event logs.
Application monitoring.
URL and website monitoring.
Other important system diagnostics.
Our Network Operations Center team will be alerted and take the appropriate action 24×7, preventing technical issues from ballooning in to serious problems.
Mail Server Monitoring
Tired of hearing that email is down? Boost IT monitors your mail server from outside your firewall, using several checkpoints around the globe, to ensure it's stable and accessible.
Server Management Patching
We keep your servers secure, 24/7/365, with pre-scheduled, routine security updates.
The monthly patches are:
Pre-screened.
Deployed in a timely manner to minimize disruption.
Monitored to confirm proper installation.
Server Management Checks
In addition to our automated monitoring capabilities, we assign engineers from our Network Operations Center (NOC) who perform routine health checks of your server systems. Items that are routinely checked depend on the specific role of your server and include action items such as system log review and critical services review.
Server Management Optimization
We employ innovative practices to customize server infrastructures for your specific business needs. We automate the monitoring, management and maintenance of your server systems.
Server Consolidation
Get more efficient and effective planning, deployment and implementation of industry leading server technologies. We build server solutions to minimize hardware and management costs, simplify systems, and reduce downtime risk. We will customize them to meet your specific needs.
Server Procurement
Our server infrastructure resides in tier 3, certified data centers offering:
Secure environments.
Reliability.
Redundancy.
Optimized performance.
Easy-to-use tools.
Server management is offered on a pay-as-you go basis. Our servers are ideal for small and medium sized business.
Business-Class Data Storage
At Boost IT, we offer centralized, simplified data storage solutions for small and medium sized businesses with advanced virtualization capabilities, data protection, data security, multi-level redundancy, excellent performance and reliability for your critical data.
The key to outsourcing IT operations is finding a partner you can rely on who cares for your business as much as you. Boost IT is that partner.
We are ready for your call, email, or message.
Reach out to us today and tell us how we can help your organization succeed.