A user clicks a link in an email. Suddenly, their machine starts to act strangely. They've acquired a ransomware infection by the most common method. Shortly after, they get a message from a hacker demanding payment. Antivirus software generally doesn't perform ransomware removal. Your choices appear to be to pay the hacker to get the decryption key, or just absorb the loss. This creates a huge financial burden to home users and businesses.
Hackers plan ransomware attacks thoroughly. They hide their identities and demand payment in untraceable cryptocurrencies. We provide ransomware removal services and prevention to companies in the Dunwoody, GA area. Contact us promptly for ransomware removal if your business is attacked.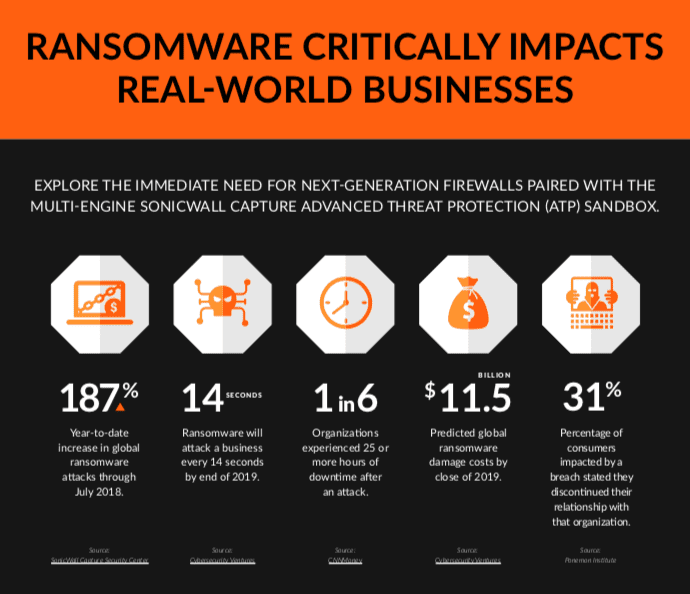 How do I protect myself from ransomware?
Frequently back up files. Always have a recent backup of your data and a recovery plan in case of a successful ransomware attack.
Don't take the bait. If an email sounds too good to be true, it's likely fraudulent. Check where your email comes from, and where links go. Don't click unfamiliar links.
A penny saved can cost a bundle. Commercial applications cost a few bucks, but you know they're legitimate and clean. Don't download files from unknown sources.
Should I pay the ransom?
Paying the ransom is no guarantee of receiving a decryption key. Boost IT advises never to pay the ransom. Let our engineers help you decrypt files and prevent the ransomware from spreading.
We seek to get your data back without funding the hackers' future malicious plans. It's not unheard of for an organization to be attacked more than once. We recommend implementing ransomware prevention before you're attacked.
Boost IT offers AI-based protection for all your devices to both physically and virtually protect your assets.
We are ready for your call, email, or message.
Reach out to us today and tell us how we can help your organization succeed.