Choose the right IT helpdesk service for your business
Consumer satisfaction, retention and business growth is drive by service. Multiple studies show the negative impact of bad customer service on revenue. Savvy businesses have put customer service on top on their priority list and make use of an IT helpdesk to improve customer experience.
We are an experienced IT helpdesk provider offering services to companies in Buckhead, GA. Finding the best IT helpdesk company for your business can be challenging. You can trust our years of experience! To ensure your organization gets the best solution, consider these factors when looking for the right solution.
Customer needs
Determine the kind of support your clients need and the customer experience you want to deliver. Most organizations choose IT helpdesk solutions based on the needs and goals of their in-house team. However, it's imperative that customer needs come first. Select a solution designed and configured to provide effective customer service to your client.
A robust set of features
Look for a solution that has all the features you want plus a few you didn't think about. When creating your list of needed helpdesk features, stick to the capabilities that meet your requirements and deliver an improved customer service experience.
In addition, make sure you have all the technical requirements needed to operate, manage and support the chosen IT helpdesk software solution.
Cost
Don't pay for a solution that comes with capabilities that you may never use. Many IT helpdesk solutions come with an impressive feature list, and that can be a factor in your choice. This isn't always a bad idea, but bigger isn't always better. Such solutions are often expensive.
Furthermore, feature-rich solutions may require heavier IT infrastructure and more people to support it. Be aware of your organization's financial ability, team size, integrations and software compatibility, and determine a budget based on these factors.
Scalability
Choose an IT helpdesk solution that easily scales with your business. The best choice will allow you to add or remove users and features easily, upgrade or downgrade service plans, or cancel subscriptions in real-time.
For most businesses, a SaaS or cloud-based solution makes the most business sense. Such solutions ensure cost savings since users only have to pay for the features they use and can renew or cancel subscriptions anytime.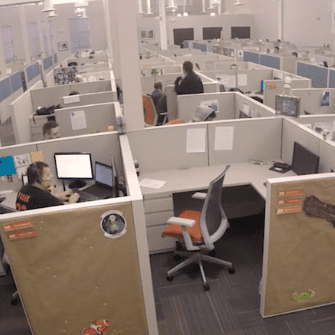 IT helpdesk solutions contain various tools that help improve customer service by effectively and efficiently addressing consumer questions and complaints. Aside from ensuring better customer service, these solutions can create growth opportunities, improve lead generation and increase profits.
However, you only get these benefits when you make the right choice of IT helpdesk software. Avoid all of the complexities by outsourcing IT helpdesk services to a company like Boost IT. We can tailor a custom offering to provide your company with the IT helpdesk service you need without the headaches of building a helpdesk from the ground up. Contact us today for a free consultation to determine your helpdesk needs.
Solutions from Boost IT are easy, quick, and economical to implement.
We are ready for your call, email, or message.
Reach out to us today and tell us how we can help your organization succeed.