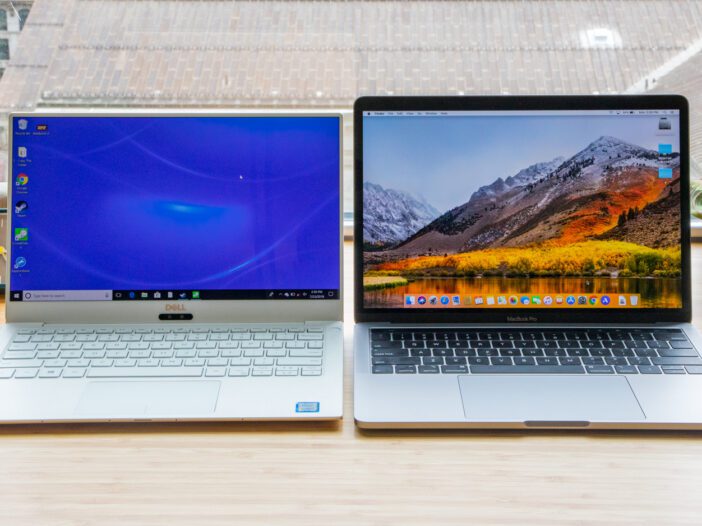 If you want to know how to choose a new laptop, you've come to right place. Choosing a laptop can be a really frustrating process. Even if you know some of what you want, choosing the hardware specs, model, manufacturer, finding one and then getting a good price can be a daunting process. And you want to be sure it meets your needs.
This guide makes it easy. In about 10 minutes, you'll be confident about your next laptop purchase.
We'll break it all down for you.
What's in this Post
Choose an Operating System
Choose a Manufacturer
Pick a Processor
Graphics Cards
How Much RAM
How Much Storage
What Ports Do You Need
Webcams and Other Features
Seal The Deal
Choose An Operating System
Before you look at laptop models, you must figure out which operating system (OS) works best for you. Thinking through what you're used to, the software you need, and which operating system runs that software will determine the laptop you need.
There are three main computer operating systems to choose from. Actually, there are many more but these are the 3 most common. Here's a summary:
Windows: This OS has gotten a lot of attention lately since the release of Windows 11, and it is one of the most widely used. It's the best choice if you're used to using Windows. It can run Microsoft Office apps like Word, Excel, Access, or Outlook.
MacOS: Apple's MacOS can be a little easier to use than Windows, but using it is very different from Windows if you haven't used it before. Mac OS probably shouldn't be your first choice if you don't own an iPhone or iPad, and your options are limited to MacBooks.
Chrome OS: If you can do most of your laptop tasks in a web browser and don't need to install apps, Chrome OS is a good choice. Chrome laptops (called Chromebooks) are also among the cheapest (and least powerful) you'll find, so it's worth considering if you're on a tight budget. You'll have to use Adobe's Creative Suite or Microsoft Office in a browser only.
Choose a Manufacturer
There are lots of manufacturers out there. Some of the top brands are
Dell
Microsoft
HP
Lenovo
Acer
ASUS
Apple (Mac OS Only unless you install Parallels or VMWare, for advanced users)
If you buy the laptop for business use:
you probably want to go with one of the first three brands
choose one in the business line over the personal versions for home use.
you can get a better warranty and support with a business laptop.
If you're using the laptop only for home use:
home use laptops are not as robust
they generally use components that are slower or have a shorter life span than the ones for business use.
you will likely be replacing it in 3-4 years
you'll be taking it in for repair and won't be able to use it for a few days to over a week
If you need a very fast and reliable laptop, get a business laptop with a next business day warranty on it. If you have a backup computer to use and don't mind being routed overseas for phone support go with a home use laptop.
Pick a Processor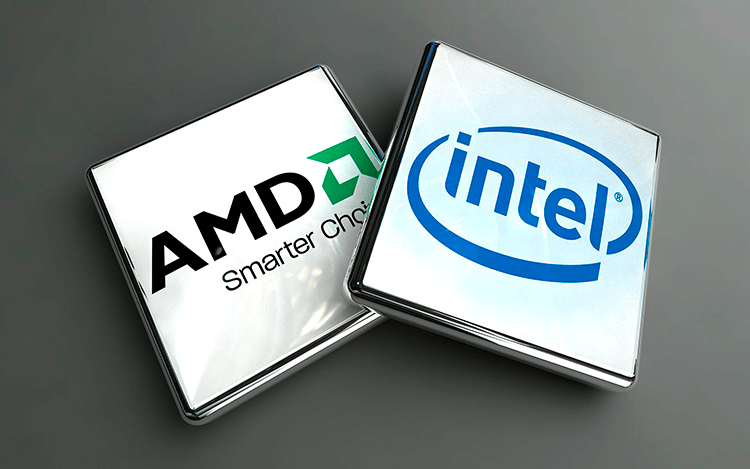 There are essentially two companies that make laptop processors: Intel and AMD.
Intel
Intel's main processors are the Core i3, Core i5, Core i7, and Core i9. The Core i3 is the least powerful, the Core i9 is the most powerful. We usually drop the "Core" from the name because it gets repetitive.
Within each of these chip lines, Intel uses cryptic strings of numbers and letters that give you more information about that chip's capabilities and when it came out. Learning to decipher it will help you make better buying decisions. (Here's Intel's guide to its processors.)
AMD (Advanced Micro Devices)
AMD's chips are just as difficult to decipher as Intel's. Both are great options, and the average use won't be able to tell which brand is faster.
Is there a huge difference between Intel and AMD chips? Generally speaking, an Intel i5 is indistinguishable from a Ryzen 5. They're similar when you're doing things like browsing the web or editing documents. The same goes for the Intel i7 and Ryzen 7, and the Intel i3 and the Ryzen 3.
Overall, the Intel and AMD chips are similar, so use the tips above and you'll get your best
Which Processor Do I need?
If you're a typical user who runs a web browser, Microsoft Office, and perhaps even some photo editing software, we recommend a laptop with an Intel Core i5 processor. If you need to use CAD or Photo Editing and are a power user multitasker, then go for the i7 processor, keeping in mind it will use a little more juice when running on battery.
Graphics Cards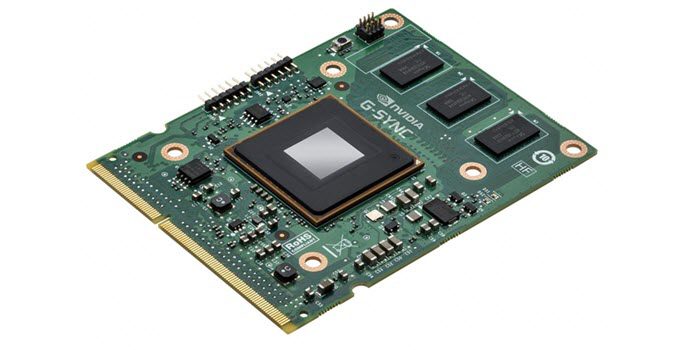 All laptops have graphics cards, but most are integrated into the motherboard and the processor. This is known as "integrated graphics" and is fine for most users. You'll be able to watch HD movies and even play casual games without issue.
Make sure the the video resolution of the laptop fits what you want, especially if you're going to connect your laptop to an external monitor. And verify the resolution on the laptop is capable of the resolution required by the external monitor. If not, the size of the screen and icons will either be too large to fit a lot on the screen or too small to read.
If you're a gamer or do a lot of video editing, you'll want a laptop with a dedicated graphics card—a separate and much more powerful graphics card. AMD and Nvidia make most of the graphics cards you'll find in laptops.
Most Intel-based laptops will be paired with an Nvidia graphics card in the GeForce line.
AMD's GPU line is called Radeon and ranges from the top end Vega and RX cards down to R-series cards. The R-series cards mirror the Ryzen naming scheme. The Radeon R9 is faster and more powerful than the Radeon R7, which is more powerful than the Radeon R5.
If you're using a laptop for gaming or video editing, you'll need to verify the PassMark rating of the video or gaming software you'll be using and purchase the video card that's in this video card benchmark list.
How Much RAM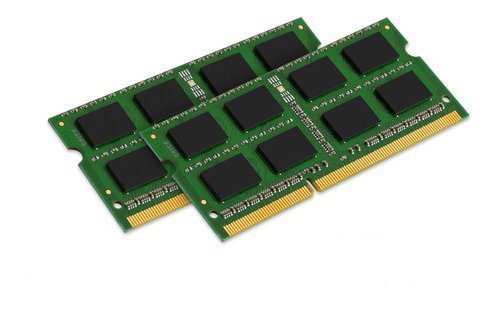 The more the merrier!
Random-access memory, known as RAM, is what your laptop uses to hold data while the processor does things with it. Think of RAM as your desk. All the things you're working right now should be able to fit on your desk. If your desk is too small, things fall off and you can't work on them. In the same way, if you run out of RAM you won't be able to open any more browser tabs or finish compiling your video. Eventually your laptop will freeze up and need to be restarted.
Eight gigabytes of RAM should be plenty for the average Windows user, though upgrading to 16 GB will make your laptop much more capable (and is a necessity for gaming). One thing to investigate before you buy is whether the RAM is soldered to the motherboard. If it is soldered you won't be able to upgrade the RAM yourself.
If you're programming and compiling software or editing video clips, two tasks that require a lot of RAM, you'll want 16 GB at minimum. You'll probably be happier with 32 GB if you can afford it.
As with processors, Chrome OS requires less RAM. In a Chromebook you can generally get by with 4 GB of RAM, though upgrading the 8 GB will let you have more tabs open in your browser without slowing things down.
How Much Storage
The drive is where you'll store all your data. And this is the single biggest bottleneck in the laptop if you try to save money here. Time is money, and faster SSDs reduce frustration. It's like putting a speed limiter on a car. Everything else functions more slowly if you try to save on storage.
Get an SSD above all else—at least 256 gigabytes (GB). We recommend comparing how much storage you're using on your existing computer and doubling it at least. If you plan on having the laptop longer than 3 years and want to store lots of pictures snaps videos, you may want to get a 1TB or 2TB SSD (equal to 1,000 or 2,000 gigabytes). SSDs are faster, especially if they are NVMe connection, which moves data in and out of the hard drive much quicker than SATA SSD.
Get and NVMe SSD if you can afford it. Do not get a spinning hard drive unless you have the patience of a saint.
The minimum amount of space we recommend is 256 gigabytes. If you store everything in the cloud or are looking at Chromebooks, you might be able to get by with less, but it's good to have the space if you ever need it. If you plan to install a lot of games or software, and save a lot of photos or video, that will quickly fill up your storage.
What Ports Do You Need
The processor and hard drive will have the biggest impact on performance, but the amount and types of ports on your laptop are also very important. Ports are how you plug in accessories to your laptop, like USB devices or power.
You will want at least one 1 USB-C, at least one 1 USB-A, and a microphone/headset. Get an SD reader too, if you want to upload photos directly from a digital camera.
I recommend laptops that can charge via USB-C. A laptop should say it can charge via USB-C on the page or in the specs section. This method of charging allows you to use a portable charger if you ever need extra time away from a power outlet. USB-C chargers also tend to be cheaper to replace, and you may already use them to charge your android phone or iPad. Never buy a cheap off-brand replacement charger you see on Amazon. They can destroy battery life.
Webcams and Other Features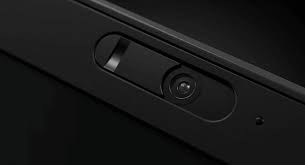 Your laptop should have a webcam. For some reason, there are still laptops in 2021 that don't have them. Most webcams are still 720p, especially on lower-priced laptops. That's fine if you're not using it much, but with Zoom and Microsoft Teams being a way of life for many folks these days, you might be happier with a 1080p webcam.
Do you want a 2in1? This means that the laptop doubles as a tablet, and the hinge in the middle allows it to lay down into a tablet format. If possible, head to a local store, like a Microsoft Store, Apple Store, Best Buy or a MicroCenter, so you can actually hold the model you're interested in.
Other features to consider: Do you want a backlit keyboard? Can you safely carry it with one hand? Is it going to fit in a backpack or briefcase? How big is the trackpad? Are the buttons where you like them? Do you want a full number pad? Is the keyboard layout unusual in any way? Do you want an external wireless mouse and keyboard?
Also, buy a camera slide cover for privacy to avoid surprises.
Seal The Deal
Once you've narrowed the field to a few models, read some reviews. Look for how the hinge holds up over time, how the keyboard feels, how the trackpad performs, and even how hot the bottom gets in your lap. Once you do that, it's time to seal the deal.
Your own feelings matter, too. Get something you like that also looks beautiful to you. It's no fun to use a laptop you don't like.
Sometimes what you like about something is hard to define and on paper may not make much sense. In the end, follow your instinct after choosing the specs above, and you'll be far happier in the long run.
And for purchasing your laptop, it's best to go directly to the manufacturer web site, or to use a local computer store. Buying refurbished devices or from a third-party can be risky unless you have a relationship with them.
Best of luck on your new purchase.