There are 4 ways the cloud is helping engineering. Cloud computing has changed how engineering and other industries are bidding for and completing projects. The cloud is secure, fast, reliable and full-featured – perfect for engineers to be productive and competitive. So, how are engineers using the cloud?
It helps engineering keep things moving
When designing products, you will at some point send data or drawings to clients, machine shops, or factories. As you know, the problem with most design files is their size. Sending a DWG file or large PDF through email or FTP can be a huge hassle. When or if the file finally gets into a client's inbox, it may be arriving too late to be useful.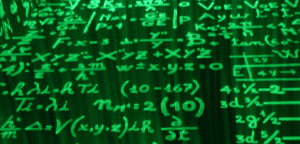 To win their confidence in your work, clients and other professionals expect it fast. No longer can you draw on paper, and you can't rely on emailing a file anymore either. Not only is the slow speed of sending a file via email archaic, there is the problem that can arise from not being able to open the extension type.
One way the cloud is helping engineering is that it offers the tools that keep things moving. Today's engineering professionals know that to compete they need to share a file that can immediately be opened and discussed, with changes made on the spot.
It helps engineering maximize security
Cloud computing makes it easier to do business in a more secure way. Although email with Office 365 is done in the cloud, you can't control where the email ends up. There is always the chance that it gets into the wrong hands, like a competitor. What's worse is that a leak like this can be completely undetectable, untraceable, and unfixable.
It is much safer, quicker, and more reliable to share files, such as the e-drawing in AutoCAD, through an app like SharePoint or RocketSync where you can control access. And because anyone with authorized sharing (employees, clients, vendors, etc.) can access the files from anywhere at any time, this eliminates the need to download the files onto a less secure CD or zip drive that can get damaged or lost.
Another way the cloud is helping engineering is that it offers your best defense against the most common kinds of hacks. Data is encrypted and as a precaution, and if you suspect your cloud account has been compromised, you can destroy the download URL on demand, while retaining the data.
It helps engineering increase power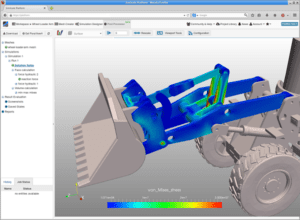 Today's engineering programs use a lot of computing power. Perhaps you've heard the line that mechanical engineers will use all the power you give them? Engineers need the cloud because it promises to provide a near-infinite amount of power.
Cloud computing providers deliver applications online that are accessed from the internet while user data is stored on remote servers. Those servers are usually owned and maintained by a third-party provider on a consolidated basis in a remote data center.
Take simulated testing on a three-dimensional computer-aided design (3D CAD), for example. These simulations require immense processing power. With the cloud, you can now analyze a much wider spectrum of risks. You can run thousands of alternative models for simulation. Cloud computing gives you the advantage of accessing that power that once was only available to large companies that could afford the infrastructure for such simulations.
It helps engineering improve collaboration
In addition to power, you now have ways to collaborate on projects because you no longer have to limit your results to the few who had availability to the programs. Large powered simulation results can be more easily shared with decision-makers and other engineers in your network for better, more diverse feedback. Additionally, it is possible to gather more information from deeper on the web. Organizations with public information have made it easier to obtain data to use and apps have made it easier to find this information.
Cloud-based tools are here, like RocketSync. The challenge is finding the right tools for your needs without being overwhelmed. Boost IT has the experience and works with many engineering companies so we understand their needs. If you have questions about which cloud-based software apps to use or want assistance moving to the cloud, contact us at 404-865-1289.