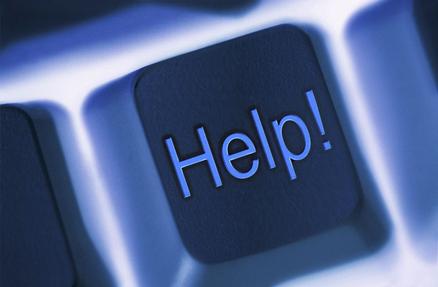 Managed IT services are becoming increasingly popular. Whether you have a small business with limited IT staff or a large business with a full staff, outsourcing IT can help take your business to the next level.
Filling in Gaps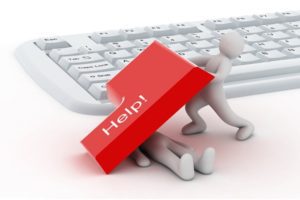 A big problem with IT is that there are gaps for essential tasks that are not prioritized until there is a problem. For example, if you are a SMB, you might have one or two people assigned to handle all your IT issues. More likely, they have other responsibilities that keep them busy around the clock. There is only so much they can do in one day. So as long as the network is working well, any issues with it get pushed to the side until there is a problem. By that time, you've got an emergency. What's worse is that they are not prepared for the emergency because they've been so busy with the other responsibilities.
The result is downtime that is both costly and unpredictable. And when you are trying to grow your business, that hiccup can significantly affect your growth. By outsourcing, you can fill in the gaps to help your business reach that next level.
4 Ways Outsourcing IT Fills in the Gaps to Help Business Growth
Consistency
When IT goes wrong and your staff is trying to find the problem to fix, your staff is distracted. They lose precious time and revenue. Costs can fluctuate because your IT might not know the problem and end up spending an unpredictable amount of time. By outsourcing, your internal staff can more consistently work on their everyday tasks. These tasks are the ones that help you leverage resources to be more efficient and competitive. There is less stress from less distractions, and you get a fixed price that you can budget for in advance while saving money.
Monitoring
Perhaps one of the most important ways outsourcing helps you grow is with the speed of service. Outsourcing provides 24/7/365 monitoring of your systems. Issues with your network can be caught behind the scenes before they interfere with your operations. You won't even notice them. Your employees can continue to work without interruptions.

For example, if a hard drive becomes too full, it can crash your server. Managed services can monitor these systems and automatically alert your outsourced provider, who can then effectively handle the issue before the potential crash happens and becomes an emergency.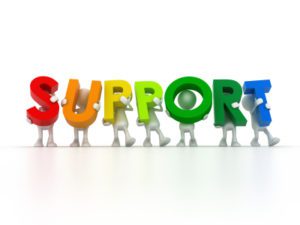 IT Support
Your in-house IT has limitations in how they can support you. Those limitations go as far as their training and experience allows. By outsourcing IT, you are hiring a company that has a staff of dedicated professionals with a broad spectrum of skills, language, training and experience in dealing with complex, everyday technical problems. It's a surefire way to access a talented group of professionals that can focus on aligning your IT needs with your growth. They provide support if you have someone going on vacation, getting sick, or leaving the company. That's the support you need for your business to operate smoothly and grow to the next level.
Expert Feedback
Technology is the foundation of every business model. With outsourcing, you can get feedback on how your technology is keeping up with your growth. This is a major competitive advantage as you scale your business. Your outsourced IT services team can quickly relay the status of your technology and provide recommendations that fulfill your needs for growth. With this expert feedback, you will be able to make the best strategy moving forward.
Don't leave your business vulnerable. Outsourcing IT can help you fill in gaps that are critical for business growth. Boost IT can help your business get to the next level. We'll listen to your needs and provide Managed Services that will complement what your staff is doing and help them to do what they do best. You'll love the results! Learn more by contacting us at 404-865-1289.