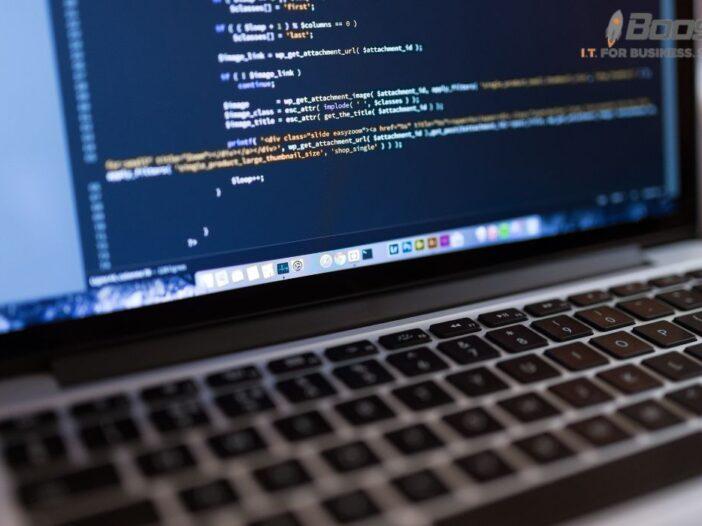 The significance of robust IT support services cannot be overstated in the bustling metropolis of Atlanta, Georgia.
The city's vibrant business landscape, burgeoning tech scene, and diverse enterprises underscore the crucial role of reliable and efficient IT infrastructure in driving success and maintaining operational continuity.
From startups to established corporations, the demand for dependable IT support in Atlanta is indispensable for thriving in today's digital age.
The Technological Pulse of Atlanta
Atlanta is a critical economic hub in the southeastern United States, fostering a dynamic ecosystem for businesses across various industries.
Its prominence as a hotspot for technology, healthcare, finance, and logistics amplifies the need for cutting-edge IT solutions that cater to the diverse needs of enterprises.
As companies leverage technology to innovate, expand, and remain competitive, the reliance on robust IT support services becomes paramount.
Tailored Solutions for Diverse Needs
One of the defining features of IT support in Atlanta is its ability to cater to a broad spectrum of requirements.
From small businesses seeking cost-effective solutions to enterprises demanding intricate network infrastructure, Atlanta's IT support providers offer tailored services to meet specific needs.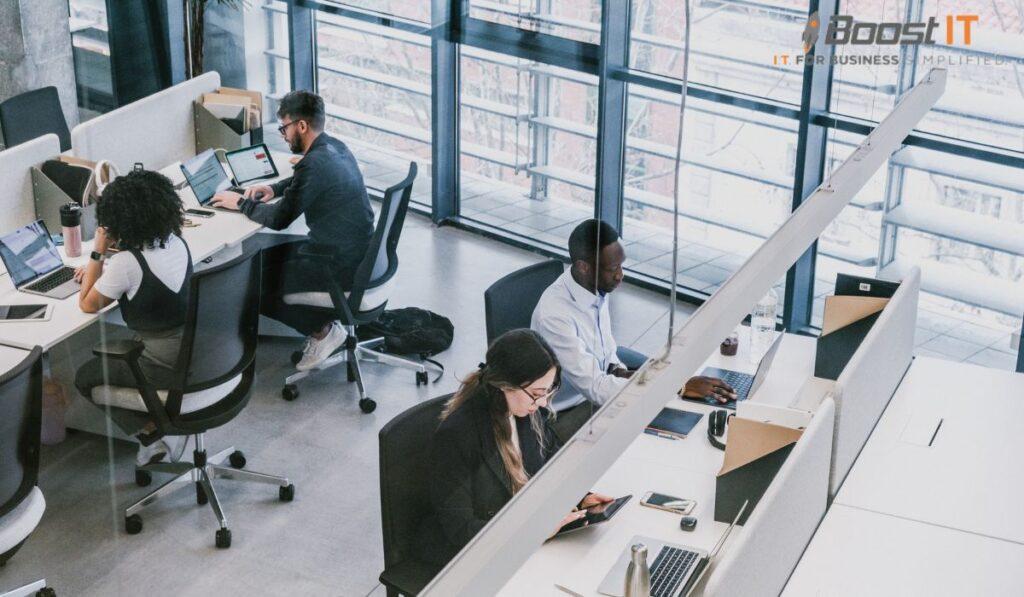 These services encompass a myriad of areas, including:
Managed IT Services
Managed IT services form the backbone of support in Atlanta.
These services encompass proactive monitoring, maintenance, and management of IT systems, ensuring seamless operations while mitigating potential disruptions.
For businesses focusing on core competencies, outsourcing IT management to dedicated providers in Atlanta streamlines operations and optimizes resources.
Cybersecurity Solutions
The escalating threat landscape necessitates robust cybersecurity measures.
IT support services in Atlanta deploy cutting-edge solutions to fortify networks, safeguard sensitive data, and thwart cyber threats.
From strong firewalls to advanced threat detection systems, businesses rely on these measures to ensure data integrity and protect against potential breaches.
Cloud Computing
The agility and scalability cloud computing offers have made it an integral part of modern business operations.
IT support providers in Atlanta facilitate seamless migration to cloud platforms, offering support for deploying, maintaining, and optimizing cloud infrastructure.
This enables businesses to leverage the benefits of cloud technology while ensuring data accessibility and security.
Network Infrastructure Management
A robust network infrastructure forms the cornerstone of seamless operations.
IT support in Atlanta assists businesses in designing, implementing, and maintaining efficient network systems.
Whether it's wired or wireless networks, these services optimize performance and ensure connectivity across the organization.
The Impact on Business Efficiency
Efficient IT support directly translates to enhanced business efficiency.
By entrusting IT management to dedicated professionals in Atlanta, businesses can focus on their core operations without the distraction of technical glitches or system downtimes.
This results in increased productivity, streamlined processes, and better utilization of resources, ultimately contributing to the bottom line.
Navigating the Complexities of IT Compliance
In an era of stringent regulations and compliance standards, businesses in Atlanta must adhere to various industry-specific mandates.
IT support services in the city aid in navigating this intricate landscape by ensuring that IT systems align with regulatory requirements.
This proactive approach mitigates compliance-related risks, and fosters trust among customers and stakeholders.
The Role of IT Support in Innovation
Atlanta's vibrant tech community thrives on innovation, and IT support services are pivotal in this landscape.
IT support providers are catalysts for innovation, from assisting startups with tech infrastructure to enabling established enterprises to adopt emerging technologies.
They offer insights, implement cutting-edge solutions, and provide the necessary support to fuel technological advancements across industries.
Choosing the Right IT Support Partner
Among the myriad options available for IT support in Atlanta, selecting the right partner is crucial.
When choosing an IT support provider, businesses should consider experience, expertise, service offerings, scalability, and responsiveness factors.
A collaborative partnership that aligns with the unique needs and goals of the company ensures a seamless and productive relationship.
Conclusion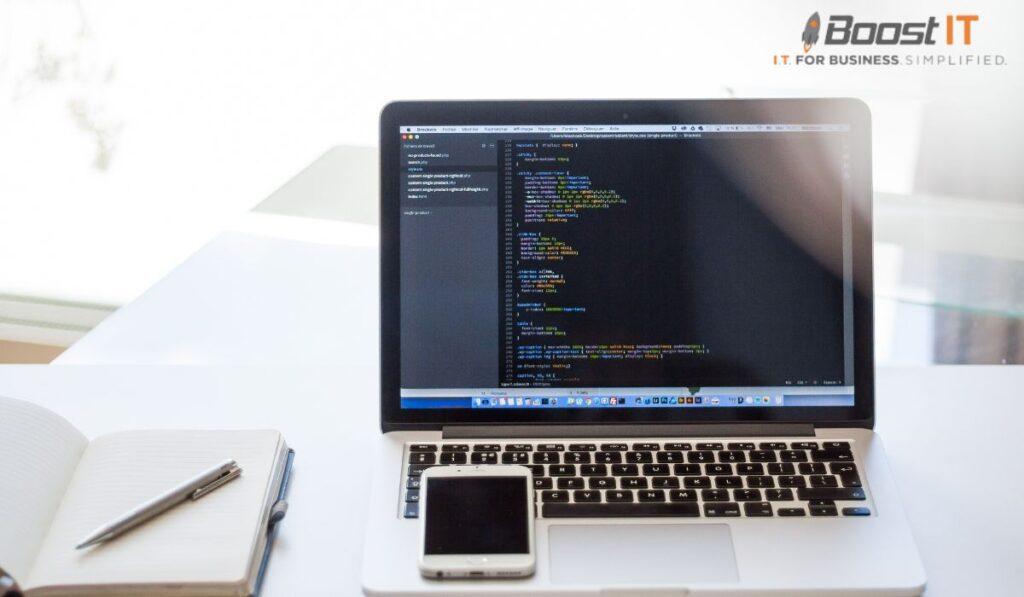 In the ever-evolving landscape of technology and business, IT support stands as the linchpin for success in Atlanta, GA.
From ensuring operational continuity to fostering innovation, the role of reliable and efficient IT support services cannot be overstated.
As businesses navigate the digital realm, partnering with adept IT support providers in Atlanta becomes indispensable for staying ahead in the competitive market.
Ready to elevate your business with reliable IT support?
Contact Boost IT Co. today to explore our tailored solutions: Contact Boost IT Co.
FAQs
What services do IT support companies in Atlanta typically offer?
IT support companies in Atlanta offer a range of services, including managed IT services, cybersecurity solutions, cloud computing support, network infrastructure management, IT consulting, and more tailored to meet the specific needs of businesses.
How can IT support services in Atlanta benefit small businesses?
Small businesses in Atlanta can benefit from IT support by gaining access to expertise they might not have in-house, ensuring reliable technology infrastructure, enhancing cybersecurity measures, and freeing up resources to focus on core business activities.
What are the common cybersecurity threats addressed by IT support in Atlanta?
IT support services in Atlanta address various cybersecurity threats such as malware, phishing attacks, ransomware, data breaches, and vulnerabilities within networks and systems. They employ firewalls, antivirus software, intrusion detection systems, and regular security audits to mitigate these threats.
How does cloud computing support from IT services in Atlanta benefit businesses?
Cloud computing support in Atlanta enables businesses to leverage scalable and cost-effective solutions for data storage, software deployment, and remote accessibility. IT support providers facilitate cloud infrastructure migration, maintenance, and optimization, enhancing flexibility and efficiency.
Can IT support providers in Atlanta assist with network infrastructure for businesses?
IT support providers in Atlanta specialize in designing, implementing, and managing network infrastructures. They ensure seamless connectivity, optimal performance, and wired or wireless scalability to keep the business's operational needs.
What factors should businesses consider when choosing an IT support partner in Atlanta?
When selecting an IT support partner in Atlanta, businesses should consider the provider's experience, expertise, service offerings, responsiveness, scalability, compliance capabilities, and alignment with its unique goals and needs.
How can IT support in Atlanta aid in complying with industry regulations?
IT support services in Atlanta assist businesses in navigating complex compliance standards by ensuring that their IT systems align with industry-specific regulations. This includes implementing security measures, conducting audits, and maintaining documentation to meet compliance requirements.
Are IT support services in Atlanta only for large corporations, or can small businesses benefit too?
IT support services in Atlanta cater to businesses of all sizes. While more giant corporations may have more complex needs, IT support providers offer scalable solutions tailored to suit the budgets and requirements of small and medium-sized businesses.
Can IT support in Atlanta help with tech innovation for startups and established enterprises?
IT support providers in Atlanta play a pivotal role in fostering innovation. They offer insights, implement cutting-edge solutions, support startups in establishing their tech infrastructure, and assist established enterprises in adopting emerging technologies to stay competitive.
How does outsourcing IT support services benefit businesses in Atlanta?
Outsourcing IT support services in Atlanta allows businesses to access specialized expertise, reduce operational costs, enhance security measures, ensure round-the-clock support, and focus on core business activities while leaving the technical aspects to skilled professionals.