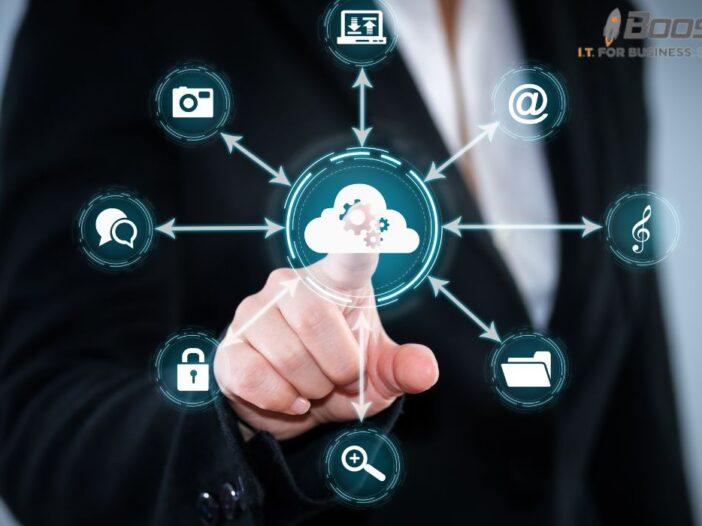 Technology is pivotal in ensuring efficiency, security, and growth in today's rapidly evolving business landscape.
Atlanta, a bustling hub of commerce and innovation, is no exception.
The demand for reliable IT services in Atlanta has surged, with businesses of all sizes recognizing the need to stay competitive in the digital age.
This article explores the world of Atlanta IT services, their benefits, and the key considerations when choosing the right service provider.
What Are Atlanta IT Services?
Atlanta IT services encompass many solutions to support businesses in their technological endeavors.
These services include IT support, cybersecurity solutions, managed IT services, cloud computing, data backup and recovery, and IT consulting. 
They are designed to empower businesses with the right tools, expertise, and strategies to excel in the digital realm.
Benefits of Outsourcing IT Services
Outsourcing IT services in Atlanta offers several advantages.
Firstly, it allows businesses to focus on their core competencies while experts handle their IT needs.
This approach is often more cost-effective than maintaining an in-house IT department.
Additionally, outsourcing ensures access to specialized knowledge and the latest technology, enhancing operational efficiency.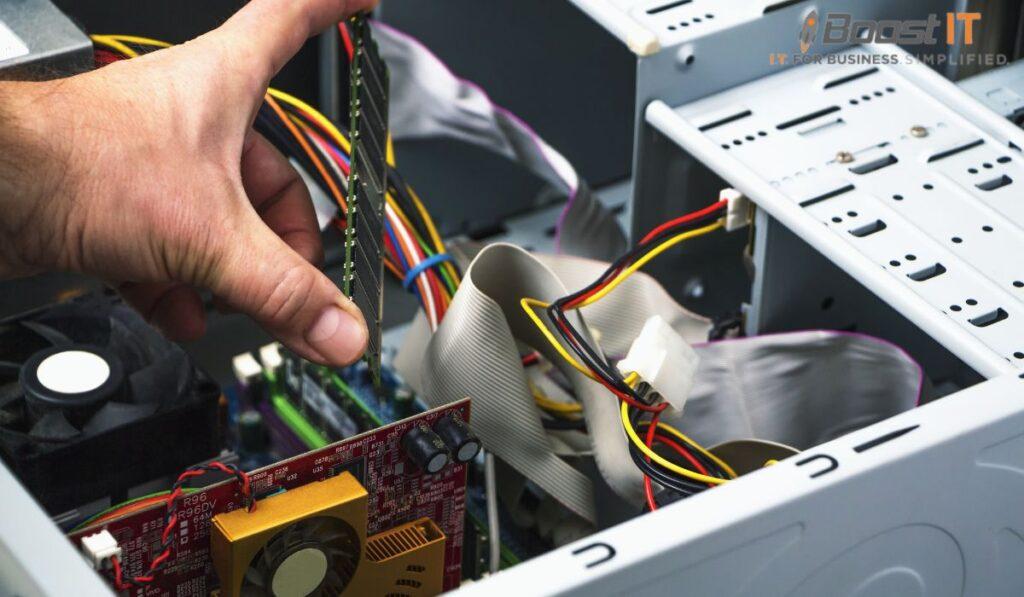 IT Support for Small Businesses
Small businesses in Atlanta stand to benefit significantly from IT support services.
These services provide cost-effective solutions and on-demand support, allowing small enterprises to address technical issues promptly.
With IT support, they can streamline their operations and compete effectively with larger companies.
Cybersecurity Solutions
In an era when cyber threats are a constant concern, Atlanta IT services offer robust cybersecurity solutions.
These services include firewall protection, threat detection, and data encryption.
Protecting sensitive information and maintaining clients' trust is paramount in today's digital business environment.
Managed IT Services
Managed IT services in Atlanta involve proactively monitoring and maintaining a company's IT infrastructure.
This approach prevents potential issues before they disrupt operations.
It also includes 24/7 support, ensuring businesses can address IT concerns anytime they arise.
Cloud Computing Solutions
Atlanta businesses can benefit from cloud computing services that provide scalable and accessible solutions. 
The cloud allows for efficient data storage, access from anywhere, and cost savings compared to traditional on-premises infrastructure.
Data Backup and Recovery
Data is the lifeblood of modern businesses, and data backup and recovery services in Atlanta ensure its safety.
These services prevent data loss and facilitate business continuity during unforeseen disasters or breaches.
IT Consulting Services
IT consulting in Atlanta offers a tailored approach to IT strategy.
Consultants work closely with businesses to understand their unique needs and challenges.
They then provide customized solutions that align with the company's objectives.
Choosing the Right IT Service Provider
Selecting the right IT service provider is crucial for businesses.
Consider the provider's experience, reputation, pricing, and ability to meet your needs.
It's also essential to align with a provider who shares your business values and goals.
IT Services for Healthcare and Education
The healthcare and education sectors have unique IT needs.
Healthcare IT services in Atlanta focus on patient data security and regulatory compliance, while education IT services aim to enhance the learning experience with advanced technology solutions.
Future Trends in Atlanta IT Services
The IT services landscape is constantly evolving. Staying informed about emerging trends is essential for businesses in Atlanta. 
Keep an eye on developments in artificial intelligence, remote work solutions, and enhanced cybersecurity measures.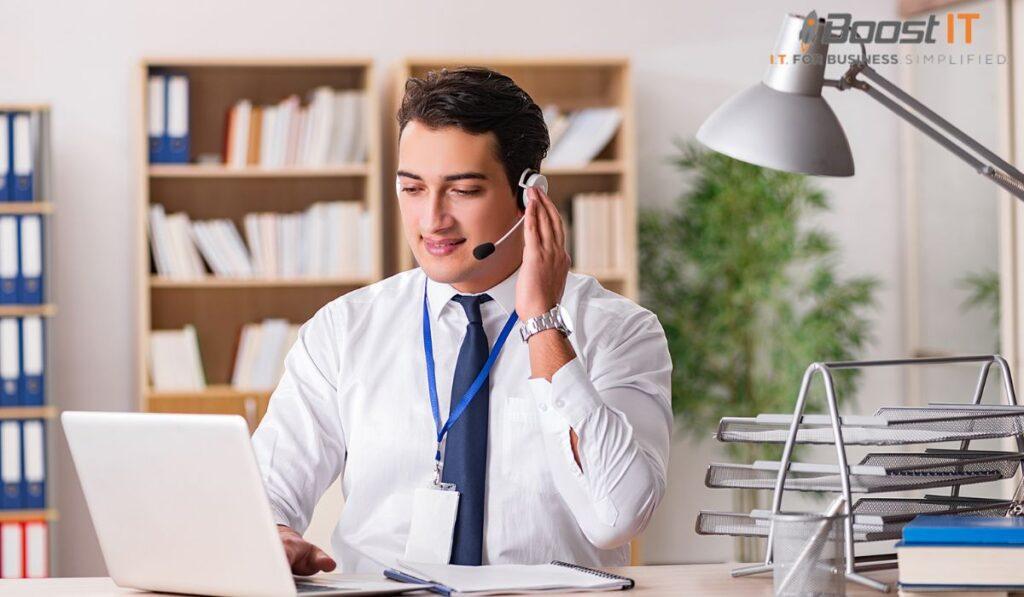 Conclusion
In the digital age, Atlanta IT services have become indispensable for businesses.
They empower companies with the tools and expertise to thrive in a technology-driven world.
Whether IT support for small businesses, robust cybersecurity, or strategic IT consulting, Atlanta offers a spectrum of solutions to meet the diverse needs of its vibrant business community.
FAQs
What is the role of IT support in small businesses in Atlanta?
IT support ensures that small businesses can address technical issues promptly and streamline their operations.
Why is cybersecurity critical for Atlanta businesses?
Cybersecurity is vital to protect sensitive information and maintain client trust in the digital business environment.
How can businesses benefit from cloud computing solutions in Atlanta?
Cloud computing offers scalable and cost-effective data storage, facilitating access from anywhere.
What should businesses consider when choosing an IT service provider in Atlanta?
Factors to consider include experience, reputation, pricing, and the provider's ability to meet specific needs.
What are the unique IT needs of Atlanta's healthcare and education sectors?
Healthcare IT services focus on patient data security and regulatory compliance, while education IT services enhance the learning experience with advanced technology solutions.
How can managed IT services benefit more giant corporations in Atlanta?
Managed IT services provide proactive monitoring, maintenance, and 24/7 support, ensuring that more giant corporations can maintain operational efficiency and security.
What is the typical cost range for outsourcing IT services in Atlanta?
The cost of outsourcing IT services in Atlanta can vary widely based on the scope of services needed. Obtaining quotes from different service providers is advisable to find the best fit for your budget.
Are there specialized IT services for startups in Atlanta?
Yes, some IT service providers in Atlanta offer packages explicitly tailored to the needs and budgets of startup companies. These packages may include essential services for early-stage businesses.
How can businesses stay updated on the latest IT trends in Atlanta?
To stay informed about evolving IT trends, businesses can engage with industry forums, attend local tech events, and follow technology news sources covering Atlanta developments.
Do Atlanta IT service providers offer disaster recovery planning services?
Many Atlanta IT service providers offer disaster recovery planning services to help businesses prepare for and recover from unexpected disruptions, such as natural disasters or data breaches. These services are crucial for business continuity.