Case Study:
PACT Atlanta, LLC
---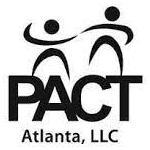 Industry: Healthcare
PACT Atlanta, LLC needed the transition from physical to fully electronic medical records to go smoothly. They needed a cohesive system where the office staff, providers and vendors can interact to provide the best care for patients. The transition would be complex, requiring a lot of time coordinating with their team of providers and with EMR vendors.
---
Managed Your Project
Boost IT transitioned to a new server, network and phone system on a flexible schedule during the weekend. They worked with 3rd party software vendors directly and managed regular upgrades for EMR and PM medical software and security features that included anti-virus, anti-malware and a robust firewall.
---
Smooth Transition
When transitioning from an old system, PACT Atlanta wanted to make sure they wouldn't lose access to existing medical records. They operated 24/7 and the ability to interact in real-time was a necessity in their business.
Boost IT transitioned their medical records to a new network without any glitches and worked behind the scenes working closing with the EMR software vendor so the upgrades and transition went smoothly. Additionally, they provide ongoing maintenance and monitoring without creating interruptions.
"The transition to our new system was amazing. It just works – smoothly. And you don't take that for granted in a fast-paced environment like we are in. We are so much more productive and effective at doing our work. We couldn't do what we do without the IT improvements."

Angelena Ledford, Director of Patient Accounts
---
Secure Remote Access
PACT Atlanta works with a team of office personnel, medical providers and software company representatives. Much of the team accesses the network remotely and needs secure authorized access.
In coordinating activities in a fast-paced environment, Boost IT worked with each individual or vendor to accommodate access, security and upgrade needs. We paid attention to the details and were very conscientious of PACT Atlanta's requirements. We ensured everyone who needed access had access with remote options.
---
Increased Efficiency and Productivity
With regular monitoring and upgrades by Boost IT, their network is more efficient. When a patient comes into a practitioner's office, the medical record with all the history, insurance and billing information pulls up in no time. PACT Atlanta's team can spend more time with patients and provide better quality of care.
"The people at Boost IT are interactive problem solvers and keep us properly informed. They operate under the highest level of integrity, making it very easy to trust them with our extremely sensitive patient data. I also appreciate that they are very mindful of our budget but never take shortcuts in the quality of service they provide."

Dr. Todd M. Antin, CEO, PACT Atlanta, LLC