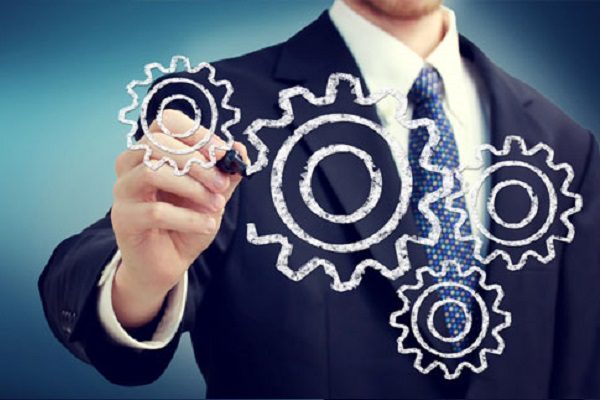 To be successful in business, increasing revenue while decreasing costs is crucial. Many SMBs are turning to outsourced managed IT services because they realize that a small incremental expense, and in some cases an overall decrease in IT expenses, can mean huge gains in revenue. Managed IT services can also be a game changer because it helps SMBs be more focused on what they love to do and make them more competitive. Boost IT has seen this over and over again with the clients that we support.
Managing IT in Startup and Growth
When ABC Company moved into their first office space, they were a new startup that bought new computers, printers, and other technology. They outsourced networking services and were up and running their business in no time. As they grew from a startup to a growing company, their concentration was on getting more clients and meeting workflow demands. They needed all hands on deck to keep clients happy and work flowing.
As the technology got older and problems started to happen, ABC Company increasingly relied on their administrative personnel to handle their IT. Unfortunately, this happens all too often with growing companies. Administrative professionals manage the office so why not task them with the IT problems?
The problem is that IT is not a task that gets done around your everyday responsibilities. When growing companies share IT duties in-house as add-on tasks, they compromise their ability to keep work flowing and clients happy. Before they know it, tangible and intangible costs begin to escalate, so growth is stunted, stress is high, and disasters are likely to affect the businesses ability to function
More growing companies are realizing that they need to better control IT costs, put the focus back on their business, and outsource qualified IT professionals. They do this with managed IT services.
4 Ways Managed IT Services Benefit Growing Companies
Control IT Costs
The average company has many IT demands – internal systems, websites, availability, development, support, disaster recovery and business continuity, among others. Addressing these demands can be costly. If you have personnel responsible for your IT, often that responsibility is not their main duty. They are not usually monitoring the IT continuously so when a problem happens, they have to take valuable time to figure out the problem or spend unbudgeted expenses to outsource a professional.
When managed IT services are outsourced to Boost IT, they are fee-based so you know your monthly costs. By managing the monthly expense, your IT costs are predictable and don't get out of control.
Increase Productivity
Every technical failure costs you downtime. So why not have a team that works around the clock to resolve small issues before downtime occurs? Downtime also distracts administrative personnel and other staff that are tasked with trying to find solutions they are not qualified to find. That wastes precious time and dollars.
With Boost IT's managed IT services, you often don't have any downtime and your personnel no longer experience distractions so they can stay productive. That's because our monitoring and maintenance system helps us to detect issues and resolve them quickly. Combine that with our training and experience, the issue is fixed before it turns into a problem. And when you do notice a problem, we are extremely familiar with your workflows, systems, people, and business goals so we can quickly isolate the problem, solve it, and in many cases make improvements to the entire system or workflow.
Focus on Your Business
When your administrative professionals are working on IT demands, their time is consumed by complex problems and they easily become overwhelmed. Too often, important maintenance that keeps your system performing optimally lapses when personnel are busy with their daily assignments, and your staff doesn't have the tools to monitor the minute details. This puts your data at risk and hurts productivity.
By outsourcing your day-to-day IT with managed services, you get bundled solutions to optimize your infrastructure, take advantage of cloud computing, and automatic maintenance. Boost IT researches and pools together all the tools, software, and services that you would have to purchase and manage separately, and provide those to you at a fixed monthly fee. And you get a friendly team that is keeping an eye on your network around the clock.
With bundled solutions from Boost IT, we make storing and managing your data easier and give you the fast, knowledgeable technical support you need to back you up. We'll go behind the scenes with regular software updates and performance boosts. You and your personnel can rest assured that files are being stored and backed up properly because we'll handle it.
Get Qualified IT Professionals
Many growing companies that hire in-house IT personnel are not usually getting the most qualified professionals that understand all the ins and outs for managing and maintaining your infrastructure, data storage, and security. This is especially true if you hire IT personnel who are part-time or break-fix, meaning waiting until things break to address issues. And if you dump the IT responsibilities on your administrative support, you are even less likely to get the qualifications while increasing the stress level and downtime from IT problems.
By outsourcing your IT and Cloud Management to Boost IT, we provide professionals that are trained, experienced, qualified, and certified to handle your IT. Our professionals deal with all types of problems on a daily basis. We are familiar with recognizing and solving them quickly and cost-effectively. Our team will also help you set and work toward your business goals, or guide you when evaluating, choosing or moving to new technology vendors like internet providers, multi-functional printer vendors and new software packages, or moving to or setting up new offices, just to name a few.
Our Managed IT Services saves our clients money by decreasing their IT costs and minimizing downtime. Under our program, clients pay one flat, affordable rate and get all the technical support needed. To learn more about managed services, read What are Managed Services. To choose Boost IT as your managed services provider, or if you want to asks our clients how much we have accomplished for them, contact us at 404-865-1289 or complete our contact form.